Free Spins Bonuses & Casino Promotions for Christmas 2020
The bonuses that online casinos tend to offer for Christmas vary greatly from year to year, as casinos like to not only experiment with different formats and promotions to see what proves popular with players but also compete with both their rivals and their own past offerings in order to give their fans ever-increasing value. As such, it's rare for an online casino to repeat bonuses from previous years. Not to worry, though – we've compiled the best online casino deals for Christmas 2020 for your convenience!
Mr Green Casino – Journey to the North Pole Promo
You will need to go through some stages during your journey to the North Pole. The following are the main phases that you will be part of.
A £15,000 cash blizzard
The Frosty free spin challenge
Dream Holiday and Cash Prizes
Big Drop Jackpot
If you have ever wanted time to have endless offers from Mr Green, this is the best time for you. The Christmas deals and bonuses have specifically been designed for players, and it would be a problem if you missed all of them. Take the chance and win all you can through your journey to the North Pole.
You can check Mr Green's website to explore more promo offers on Mr Green's journey to the North Pole.
Unibet Advent Calendar 2020 – Daily Can't-Miss Offers
As a player, you get all types of offers that can be accommodative to you. There are offers daily that you can check from Unibet. For the moment, you can start with offers from 1st December. These offers have about £25,000 on the champions league predictor games. For 2nd December, you can place bets using £5 on the Champion League action games. With this offer, you can get signed to the PSG memorabilia and place a £20 wager in the casino.
With this wager, you can receive a £5 cashback offer as a bonus.
On the live roulette, bet with £20 and get a money bonus of £5. On the 4th, you get up to 40 free spins on Ted Megaways. The current offers go up to 7th December, but there will be a continuation every week with updates every seven days.
Slotty Vegas –  2020 Rocking Christmas Calendar
During this Christmas, you also have the offers from Slotty Vegas. The tasty treats run every day up to Christmas day and beyond. The suggestions are as tasty as they get since December is Slotty Vegas' favourite month to give all players a chance to have the best Christmas ever with lots of prizes to be won.
There will be daily unlocking of offers until the month ends. You can utilize your daily gifts using the promo code, which is located in your rewards section. You can also claim all your offers every day of the release. You can get the party continuing with many awesome games with all the rocking offers you can get. You can show up every day to see all the offers you can get until the festive season comes to an end.
Rizk casino –  RIZKMAS GREETINGS Promo
The Rizkmas greetings promo comes to save you with many gifts during this festive jolly Christmas. Every day, you have daily gifts that are waiting for you every day. There are stuffed goodies of free spins, cashback chips, double speed chips; you play, reload bonuses, plus, we pay chips, super spins, and mega spins, among others. For jackpots and spins, you can use up to £500.
You can get real money jackpots, which you can claim from your rewards. You can claim all your bonus rewards within 24hours.
Claiming your rewards is as easy as login in and picking any of the three gifts.
Sky Vegas –  Unwrap the Cash Promo
The promo offers that you get from Sky Vegas are outstanding. During this season, Sky Vegas gives players up to £1 million in cash. The unwrap offer cash promo includes up to £10,000 of money; each player can win as long as you are eligible.
You also have top cash surprises which you can unwrap weekly as soon as you qualify. The £10,000 cash prize could be in any present so you can have your luck anytime. You must consider all the terms and conditions that apply to these offers and follow the entire eligibility criteria to not miss out on the exciting offers.
10Bet – Festive Free Spins
With the holidays just around the corner, 10bet has got some absolute Christmas crackers on offer with a festive giveaway on some of their casino's top slots and games. Rewarding their customers with an assortment of free spins and cash bonuses, 10bet will be serving up a sack full of joyous casino promos in the days leading up to Christmas.
Players only have to opt-in or use the Xmas promo code shown and match the promo criteria to be able to unwrap their gifts.
32Red – Xmas Countdown Leaderboard
Santa Claus is coming to town and 32Red are coming with him. Dashing into the festive season 32Red are giving away a sackful of cash prizes and casino bonus''s. Players who opt-in will be gifted points by playing their favourite games, the more points you gain the faster you climb the Xmas Countdown Leaderboard, the higher you climb, the more you can win.
Not content with £32K in cash prizes, 32Red will give you a yuletide boost by doubling your points on selected days, making it a merrier climb to the top of the leaderboard.
Karamba  – Xmas Clash
Karamba Christmas kicks off by offering their players a festive incentive to play the slots with a chance to find themselves in Santa's hat and in the running to pick up a share of a bumper-sized €15K prize pool tournament.
Players will receive one point for every €20 bet placed on any of the Karamba slot games, every point counts for a chance to climb the leaderboard, giving players a chance to get their hands on some whopping cash prizes and free spins. The Xmas promo runs throughout December, winners to be announced on the 26th.
Foxy Games Giftmas
Foxy has found the way to Santa's workshop and wrapped up Free daily deals and rewards for their players to open. Every day after logging in, players can hit "UNWRAP PRESENT" and see what Giftmas prize they have won. As well as Free Spins and Prize Draw Entries there is also a chance to take a share of the jolly holly Christmas Cracker share pot! Even better, wake up and try again tomorrow!
PartyCasino 2020 Advent Calendar
Opening the doors of the advent calendar is one of the daily joys of Christmas. PartyCasino is undoubtely in the festive mood showcasing their 2020 Advent Calendar which promises eligible players gifts to unwrap every day leading up to Christmas. Behind each door of the advent calendar awaits one of a variety of PartyCasino presents which include Casino Bonuses, Free Spins, Cash Bonuses and more. Players will need to claim their prize and follow the promo terms and conditions.
Betway Casino – It's Time to get Festive
Hold onto your chestnuts, Betway is spreading Christmas joy with a tremendous festive offer allowing players a chance to win a share of their gigantic €20 000 cash prize pool.
Opt-In and deposit a minimum of €50
Earn one ticket for every €50 wagered at Betway Casino or Vegas games
Climb the leaderboard to qualify for the weekly draw
On each of the three weeks leading up to Christmas, a share of the cash prize pool will be awarded as well as Bonus Credit and Bonus Spins. Adding that little extra Xmas spirit, Betway will be wrapping up a guaranteed 10 Bonus Spins on Festive Indulgence for each week that a player qualifies.
What do Online Casinos Offer for Christmas in terms of Free Spins Promotions?
Christmas is the best time of the year, and so online casinos will throw everything and the kitchen sink at you to make it worth your while… And, of course, to keep you playing. This year, as usual, we're set to see a huge and very diverse selection of Christmas-themed offers, to the point where no player will likely remain unsatisfied with the selection! Here are only a small selection of the different types of online casino bonuses that will be available around Christmas:
Free Spins on Christmas Slots
Christmas isn't just a marketing word, despite what the more cynical among us may claim. It, like many other holidays, also comes with its own particular aesthetic, look, feel and staples. These all lend themselves very well to a slot theme, which is why we've seen so many online slots based on Christmas icons like Santa and his elves, or holiday classics like A Christmas Carol. During this season, online casinos will often bring these slots to the forefront by providing players with free spins on them or including some sort of jackpot.
Online Casino Advent Calendar Promos
Who among us didn't have a chocolate advent calendar as a child? Some of us still buy them as adults! Others are, understandably, seeking more age-appropriate ways to count towards Christmas – and online casinos are sure to deliver! At least a few of them are going to have their own version of a calendar which, instead of chocolate, gives their fans a different bonus every different day leading up to Christmas – and sometimes even beyond! Usually the bonuses only last for one day, so be sure to check regularly!
Christmas Casino Tournaments
Tournaments aren't particularly popular in most casinos – when they do happen they're always a highlight of the year! Usually they come in the shape of leaderboards, with online casinos encouraging their top players to compete against each other for great prizes! For example, in 2018 PlayOJO had a tournament where tickets that were either purchased or received for free with deposit could be used to spin slots, and the person who won the most by using tickets would receive a Mini Cooper in their stocking!
Popular Christmas Slots at Online Casinos
Here are some of the popular Christmas slots
Secrets of Christmas – What better way to start than with some of the masters of slots, NetEnt? This 5 reel, 3 row, 25 line Christmas slot offers multiple types of free spins bonuses with its Festive Gifts feature, allowing you to get a new experience every time you play – and new ways to win! Its biggest asset, however, is the warm Christmas atmosphere that's perfect for cold days!
Big Bad Wolf Christmas Special – Who says fairy tale villains can't celebrate Christmas? When he's not busy being the sheriff of Fabletown, the Big Bad Wolf brings you a 25-line slot with adorable Christmas graphics drawn in soft colors and medium volatility with low betting requirements. Honestly, what better slot can you ask for around this cozy time of the year?
Christmas Jackpot Bells – Despite not being particularly impressive graphically, Christmas Jackpot Bells lets you win a lot for very little! Its stakes are relatively low, but its 1500x jackpot can make it all worth it should you manage to hit it! Even if you can't, however, don't fret – smaller wins, like 25x your stake, are fairly common, and the low bets create a relaxed, cozy atmosphere!
The Best Online Casinos to Get Christmas Promotions
Here are some of the leading casinos that offer Christmas promotions:
Mr Green – Mr Green is bursting at the seams like Santa Claus' toy sack this year, and there's plenty of online casino promotions to keep you well entertained! This year, Mr Green are offering multiple free spins bonuses, multiple prize draws and challenges with real cash prizes and, best of all, a large jackpot for a lucky winner!
Slotty Casino – While advent calendars aren't exactly uncommon around this time of year (both in and out of casinos), Slotty's is one of the best, with a fantastic bonus offering every day until Christmas… And maybe beyond? Be sure to check the site daily and take advantages of the amazing promotions as they drop!
Unibet Casino – While some of us are gamblers, others are punters who prefer to bet on sports, and others still are both. This year, Unibet has brought all of us together with dozens of casino and betting promotions that no one can resist! Some of their casino promotions include the ever coveted free spins, for doing nothing but playing some of your favourite slots!
Boxing Day Casino Promotions
While Boxing Day is a beloved UK tradition, the rest of the world doesn't really celebrate it – which is a bit of a shame, given its importance. Since most online casinos, even the ones that operate in the UK, are not actually based here, their creators will rarely acknowledge Boxing Day or provide any kind of online casino bonuses for it. With that said, "rarely" doesn't mean "never" – and there are some casinos that like to surprise their fans with an unexpected Boxing Day offer. When it comes to advent calendars, which give you one deal a day until Christmas, often you'll get a surprise 26th deal on Boxing Day. But not all casinos doing advent calendars tend to add this deal, so you shouldn't rely on it. If you see a good bonus earlier, definitely take advantage of it!
Christmas Free Spins FAQ
Do online casinos offer free spins for Christmas?
Yes, very often they do! Free spins are one of the most popular offers in all online casinos, and with Christmas being the most popular time for casino bonuses, the two go together like bread and butter. Most casinos will offer players at least some free spins, either on their own or as part of a bigger offer.
What is the best online casino to get Christmas free spins?
That depends on several factors, such as whether you're looking exclusively for free spins or also for other bonuses (such as a match bonus or cashback). Many online casinos will also limit the slots on which you can use your spins – and at the end of the day, all the free spins in the world would be useless on a slot you hate! Right now, Mr Green and Rizk Casino both have some fantastic free spins, but there's certainly going to be even more offers as the holiday season progresses.
Can I play Christmas slots for free?
Indeed! Christmas slots are perfect for this season, especially if you just want to put them on autoplay as a sort of yule log to bring a bit of atmosphere to your room. This would either require a large investment or free spins – which, thankfully, are easy enough to use! Most online slots, including the Christmas ones, have a demo mode you can use to spin without depositing a single penny.
Can I win real money with Christmas free spins?
Definitely, but it's not going to be easy. To incentivize players to use real money as opposed to their bonus spins, most online casinos will have large wagering requirements for any winnings obtained from the free spins, alongside limited time in which to fulfil them before the bonus goes poof. There are some casinos that will not have any wagering requirements and will instantly reward your free spins with cash, but those spins usually have a very low value, so don't expect to become a millionaire from those offers. There's always a trade-off.
Can I use my Christmas free spins on jackpot slots?
Yes, as long as this slot is supported. Christmas free spins are often (but not always) only supported on Christmas slots. This means that even if you want to play a jackpot slot, like Mega Moolah, you won't be able to unless the promotion specifically includes it or can be used on any slot. Of course, there are some Christmas slots which offer their own progressive jackpots – those are usually your best bet around this time of the year!
Can I use the Christmas free spins on mobile?
As long as the casino you're playing at has a mobile platform (which practically all do), you won't have any issues using up your free spins on mobile. Most bonuses are universal across platforms, meaning that you can activate a bonus on desktop and play it through on mobile, or vice versa.
Do I need a bonus code to get Christmas free spins?
Sometimes, depending on the casino. The specific promotion page will tell you if you do – and if you learned about the offer from us you can rest assured we'll let you know every step you need to activate it!
Slot of the Day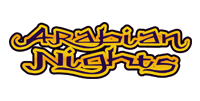 Bonus:
20 Free spins for the first deposit on Progressive Jackpot Slots
Competitive Welcome Bonus
Live Support Around the Clock
Great Number of Payment Methods
New Customers Offer,

T&C's

Apply
New Casino players only. Min deposit $25 with bonus code WELCOME1. Max bonus $1500. Deposit debited & replaced with bonus; playthrough required within 28 days. Free Spins wins paid as bonus with playthrough requirements once all spins played. You may forfeit the bonus, reverting deposit to withdrawable cash. BeGambleAware.org. Please play responsibly. 18+