Die einfachste Lösung: Einfach Book of Ra im Browser online spielen
Die einfachste Lösung für das Problem liefert Stargames: Dort kann man – nach einer kurzen Anmeldung – Book of Ra und alle anderen Spiele von Novoline online spielen. Und zwar unabhängig vom Betriebssystem im Browserfenster. Die einzigste Voraussetzung dabei ist, dass entweder Flash oder Java auf dem Mac installiert ist, was praktisch immer der Fall ist. Book of Ra läuft in jedem modernen Browser auf dem Mac, egal ob man den appleeigenen Safari-Browser verwendet, Googles Chrome oder den beliebten Firefox.
Mit der Onlineversion ist Book of Ra auf allen Endgeräten verfügbar
Die Onlineversion bietet außerdem den Vorteil, dass sie auch auf allen anderen Endgeräten zur Verfügung steht, das heißt man kann nicht nur auf dem Mac damit spielen, sondern man kann mit ein und demselben Nutzeraccount auch auf dem iPhone, dem Tablet oder dem PC weiterspielen. Damit kann man zum Beispiel zu Hause auf dem iMac Book of Ra spielen und das Spiel z.B. unterwegs auf dem iPhone fortsetzen.
Auf dem Mac um Echtgeld spielen
Die Onlineversion von Book of Ra bietet ein Maximum an Flexibilität und Ortsunabhängigkeit. Praktisch ist sie auch, da auf dem Mac keine zusätzliche Software installiert werden muss und man gleich nach der Anmeldung anfangen kann, zu spielen. Außerdem bietet derzeit nur die Onlineversion von Stargames die Möglichkeit, neben dem Spielen um Stars, die virtuelle Währung von Stargames, auch um Echtgeld zu spielen. Schließlich wird für viele Menschen das Spielen erst mit Echtgeld richtig interessant.
Alternative: Windows parallel zu OS-X auf dem Mac installieren
Nicht jeder weiß es, aber es ist möglich, auf einem Mac parallel Windows zu installieren. Wer über so eine Doppelinstallation verfügt, hat leichtes Spiel. Denn dann kann man ganz einfach die PC-Version von Book of Ra auf dem Mac installieren, die man inzwischen problemlos auch kostenfrei im Internet bekommen kann. Allerdings kann man damit nicht um Echtgeld spielen – das ist aktuell nur mit der Onlineversion von Stargames möglich. Die PC-Version auf einer parallel vorhandenen Windows-Installation auf dem Mac zu installieren, ist sicherlich eine Lösung, die nur für wenige Benutzer in Frage kommt. Vor allem lohnt es sich nicht, nur wegen Book of Ra eigens ein zusätzliches Windows zu installieren. Diese Lösung kommt sicher nur für Mac-Besitzer in Frage, die ohnehin schon – z.B. aus beruflichen Gründen – eine zusätzliche Windows-Installation auf ihrem Mac haben. Eine weitere Möglichkeit wäre, Windows mit einer Software wie Parallels als virtuelles Betriebssystem innerhalb des OS-X zu installieren und dann Book of Ra in diesem virtuellen Betriebssystem zu Installieren – aber das dürfte den meisten Spielern zu recht zu aufwändig sein.
Gibt es denn gar keine Version von Book of Ra nur für den Mac?
Leider nein. Es gibt im Apple App-Store zwar eine Version von Book of Ra für iPhone und iPad, aber eben nicht für den iMac oder das MacBook. Darum bleibt Liebhabern von Book of Ra, die unglücklicherweise Macbesitzer sind, nichts anderes übrig, als entweder auf die hervorragende Onlineversion des Spiels von Stargames zurück zu greifen oder Book of Ra statt auf dem Mac lieber auf dem iPad oder dem Smartphone zu spielen. Die Alternative, Book of Ra auf einer parallelen Windowsinstallation einzurichten, kommt wohl für die überwiegende Mehrzahl der User nicht in Betracht. Da die Onlineversion von Book of Ra der lokal als Software installierten Version in jeder Hinsicht ebenbürtig ist, gibt es auch keine große Notwendigkeit, eine spezielle Version für den Mac zu programmieren. Es sieht also ganz danach aus, als wenn den meisten Mac-Usern auch in Zukunft keine andere Wahl bleibt, als Book of Ra online in ihrem Browser zu spielen.
Slot des Tages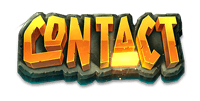 Bonus:
200 Free spins welcome offer. 100 free spins after the first deposit and additional 20 free spins every day for the next 5 days on Starburst
Attraktives Bonusangebot und progressive Jackpots
Seriosität und Transparenz mittels EU-Lizenz garantiert
Preisträger des Gaming Award für 2018
455758
Nutzer haben den Bonus eingelöst