Are There Online Casinos that Offer Free Spins for X-Men?
Several popular online casinos offer free spins on the Marvel X-Men Slot. At some, players can take advantage of 50 free spins when they sign up for the first time while others offer a 25 free spin bonus. Almost all online casinos offer free demo play of the game, so players can get to grips with the play basics.
Software: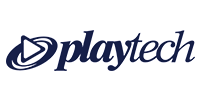 Theme:
Fantasy
Lines Pay:
From left to right
Bet per spin :
0.01units - 250units
Are There any Free spins for X-Men Slot Available, that Do not Require a Deposit?
Several major online casinos give players the chance to play for free, without making a deposit. Spin Genie offers 25 free spins without the need for a deposit, while Pocket Fruity offers free spin bonuses with no deposit across many of its most popular titles. Any winnings accrued from free spins cannot usually be spent until cash balances are cleared, or a player has subsequently topped up their account with a cash deposit.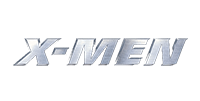 When Can Players Expect to Win Free Spins?
If the Heroes vs Villains mode is triggered, players have the opportunity to many free spins to progress their balance further. On the Heroes board, players can use as many free spins as they until the timer runs down and they return to the usual game board or can use 8 free spins if in Villains mode. This mode and bonus free spins can be triggered at any time of play.
Is It possible to Force X-Men Slot to Give you Free Spins?
For beginners, it's possible to play the game for free without having to invest any stake. However, there is no way to manipulate the odds of the game once playing to encourage free spins or certain bonuses. As with all online slots, this X-Men slot is a game of chance and the odds can't be altered by players or the operator.
Are There Any Tips and Tricks for Receiving Free Spins?
With no way of affecting the odds, the best way to achieve free spins is to trigger the Heroes vs Villains bonus round. The 'Heroes' board gives players more opportunity to advance through the game, with unlimited free spins until the board returns to normal. Landing on a Magneto tile and triggering the 'Villains' board gives players a finite amount of 8 spins, although paylines and outcomes may be more lucrative.
See the game in action here
What Are the Odds to Win Free Spins?
There's a relatively high chance of accruing free spins whilst playing X-Men Slots. Landing on three or more scatter symbols launches the bonus game rounds. In Heroes mode, it's possible to achieve potentially unlimited free spins until a villain tile appears on the board, meaning players can see their jackpot seriously sky-rocket.