Can A Player Gain Free Spins Before Making a Deposit at Aspers Casino?
Aspers Casino does not currently have a no-deposit bonus which means there isn't a way to enjoy free spins without making a deposit. You can play demo games at the casino so that you can try out the games that they have on offer. These are just practice games though, should you win, you shouldn't expect to receive any money in winnings.
Can you Activate Any Free Spins Once a Deposit Has Been Made?
Players can win free spins at Aspers Casino by participating in the Daily Roll promotion. To qualify for this, players need to spend £10 on slots and they can then access a daily rolls game for the chance to win several prizes, including 20 free spins. Another way to gain free spins is to use the welcome bonus, which matches your first, second and third deposit to play slots. They are not strictly free spins but they will allow you to play for free.
At Aspers Casino Can A Customer Play On The Slots Without Depositing Money?
There isn't a promotion running at the current moment in time that will allow a player to play the slots without at least depositing some money. They can play in demo mode but that is the only way to play without using money. As it stands, you will need to make deposits with the casino before you can obtain any free spins. It could be worth checking the promotions page every once in a while, however, just to see if any promotions that offer free spins without a deposit appear.
Do You Need to Install Aspers Casino Software To Make Use Of The Free Spins Offer?
There is no need to install any software to play at Aspers Casino. You just need to use your browser to navigate to the game that you want to play and then it plays perfectly. The browser is optimised for whichever device you choose to play on. You can play games on the go, without your experience being compromised in any way. Games work just as well on laptops as they do on Apple or Android devices.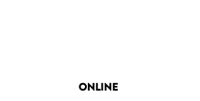 Are Players Required To Enter Bonus Codes Before They Can Enjoy The Free Spins at Aspers Casino?
The promotions at Aspers Casino do not seem to require a bonus code to activate them. Certainly, with the welcome bonus, you just need to register an account, make the deposit and then the bonus amount is added to your account automatically. For the Daily Rolls promotion, you just need to spend £10 on slots and then the opportunity to play in the Daily Rolls game is added to your account automatically.
Can Customers Play Their Free Spins On All Available Slots At Aspers Casino?
If you treat the welcome bonus as a free spins promotion then you are free to use this on any of the slots at Aspers Casino. According to the Aspers Casino bonus conditions, however, if you were to win the spins on the Daily Rolls promotion you can only play these on the Starburst game. This is an incredibly popular game but obviously, there are restrictions and you might not be able to play the exact game that you want to.
An Overview Of What The Free Spins Offer Entails At Aspers Casino
To be eligible for the Daily Roll promotion, customers need to play £10 on any slots at the casino. This £10 can't come from a bonus, it needs to be the actual cash that you have deposited at the casino. Once you have played that you will activate the 'Daily Play' button which will take you to the game. Once there, you use the dice to move around the board and collect icons which help you on your way to winning prizes. For your £10 spend you unlock one roll of the dice every day for 7 days. You can unlock extra rolls on any given day by playing £20 on any slots. The free spins on offer in this promotion are 20 spins on the Starburst game.
The Positives Of The Spins Offer of Aspers Casino
Daily Spins game is fun
A high number of spins to be won
Welcome bonus equates to a lot of free spins if you deposit the maximum
At 5x, the wagering requirements are low on the daily spins offer
The Negatives Of The Spins Offer Of Aspers Casino
No free spins available without a deposit
Free spins from Daily Spins promotion can only be played on Starburst
Could cost a lot to unlock a prize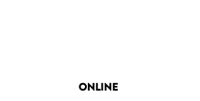 New Customers Offer,

T&C's

Apply
Slot of the Day