Free Slots
Playing online slot games has always been a fun way of passing time. However, gambling shouldn't render you broke or in debt. Slot game developers have players in their minds and that's why they create slots that are available for free. You will find thousands of free slots in various casinos and you can play their demo versions without depositing any money. It is possible to play all slots for free since casinos are always on a quest to tempt players to join. Free slot games give a player time to test the game for free before they invest real cash. You get to experience the thrills of real mode slots without making a deposit. At times the casino might even give you bonus spins to play.
Some casinos will ask you to sign up for an account so you can enjoy the free slots. On the other hand, some sites will offer you free games without any sign-up requirements. Once you have tested the game and liked it you can then register for an account. There are well-established software developers that create and supply slot games. Amongst them are popular brands such as Microgaming, Playtech, and NetEnt. Their games are exclusively developed for instant play so you don't need to download any software. There is a wide variety of slots including classic slots, modern slots, 3D slots, video slots and fruit machines. These slots have innovative features and high-quality sound and graphics.
This article will comprehensively discuss what free slots are, the various types of slots and choosing the best slots. Other topics covered will be the most important slot features and symbols. Additionally, you will learn the advantages of playing slots for free. You will also find answers to the top common questions asked questions about free slot games.
Why Play Free Slots
As explained before, free slots are slot games that you can play without depositing any money into your account. All online slot machines can be played for free. You will find this feature indicated as
"Play demo"
or
"Play for free"
. Apart from the obvious reason why you should play such slots, there are other advantages such as:
You enjoy different themes for free
With so many online slots it's hard playing each one of them with real money. Thanks to the demo versions, you can play numerous online slots for free. This allows you to test gameplay styles, themes and bonus rounds. Playing free slots is a fantastic way of checking out what various slots have to offer.
Discover new online slots
Online casinos are always adding new games regularly. Trying to keep up with new titles can be a challenge especially if you are using real money to play. You can use try out new slots by playing in free mode. Thus, you will be able to test as many games as you want without losing any money. Newer online casinos will try to break in with the newest slots along with old favorites.
Gives you time to practise
Although winning on online slots is luck, you have to sharpen your playing skills. Every player joins an online casino with an aim of winning real money. Playing free slots gives you a rough idea of what the real mode game looks like. You get to discover certain patterns and how often you should expect to win. Once you have sharpened your skills you can now start playing real money slots and possibly win.
Play on the best software
Currently, there are so many software providers such as Microgaming,
NetEnt
, Play 'N Go, IGT,
Playtech
and many more. Each of these providers has its own slot machines that come in different designs. Therefore, the easiest way to test out which titles are the best is by playing free slots across various casinos. Once you have tried out
titles from different providers
you can decide which one is worth your time and money.
Get well-informed about online slots
If you are new to online gambling, then free slots are the best way to learn about certain things. These free online slot machines give you a chance to learn about the rules, designs, bonus rounds, features and RTPs of different games. It's also a great way of familiarizing yourself with the gameplay. During the free game, you will engage yourself in the real slot experience since it's all the same as the real mode.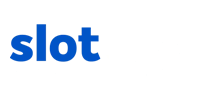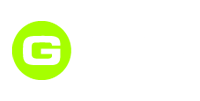 Choosing the Best Free Online Slots to Play
There are thousands of free casino slot games and finding the perfect game can take some time. To make the process easier, there are several things you have to check so as to narrow your list of best slots. Mainly you have to look at the theme, symbols, features and paytables.
Slot Theme – Slots games have a variety of themes to offer. Some software providers such as Microgaming and NetEnt are known for great graphics and quirky themes. You can also find slots that have the old-school fruit theme with simple imagery.
Game Features – a game's built-in features are the ones that keep you interested. You should find a slot game that is engaging depending on your taste. 3-reel slots have a few features but video slots come with multi-level game features that add fun and boost your winning chances.
Symbols and Paytables – you have to check the game's paytables and which symbols are available. You should also see how free spins and bonus levels are triggered. A good slot game should have several symbols and extra spins should be easy to trigger.
Slot Provider -lastly, you should play slots that come from reputable software providers. That's because such free slot games are of high quality.
Classic Slots vs Modern Slots
Classic online slot games are featured in almost every online casino. Classic slots are the easiest games to play. These slots require small bets yet players can yield high returns. Classic slots have basic themes, with cherries, bars, and bells as the main symbols. They are more of the traditional slot machines and they are very beneficial to people who are starting to play slots. They also have minimal paylines and few symbols which makes the games easy to learn. Classic slot machine games have 3 reels of play and between 1 and 5 paylines. Although they lack animations, classic slots can be quite entertaining.
Modern slots are completely different from classic slots. They come with improved graphics and innovative features. Modern slots can be played for free or for real money at numerous casinos. Although they have more features and symbols, playing them can be simple. Thanks to the numerous symbols and bonus rounds players have the potential to win large payouts. Most modern slots are 5 reels and triggering winning combinations is easy. If you prefer slots that are more lively and exciting then modern slots are perfect for you. However, if you like old-fashioned slots you should go for classic slots.
Video Slots
When it comes to sheer volume, video slots are the majority of all online casino games. You will rarely miss a video slot on any online casino. All video slots have the same basic mechanics but they vary from one another. Some might have fancy graphics and bonuses but they all work in a similar manner. Each slot has a certain number of reels, where symbols are placed evenly. Standard video slots have 5 reels and 3 rows of symbols. Mostly you will find seven different symbols. Some of these symbols become wilds, scatters or bonuses, giving the player a special boost. Video slots have high-quality graphics, animations and sound effects. Each slot has a distinct theme and setting which creates a unique story.
To begin the game, you have to decide how much you want to stake and click a button. The reels then start spinning immediately. If you match a specific number of symbols along the payline, you win. The number of paylines varies from one slot to the other. A slot with more paylines gives you a better chance of winning. Many casinos will offer you a free spins bonus and other offers such as deposit bonuses and progressive jackpots.
3D Slots
3D slots resemble regular video slots and they work in the same way. The only main difference is the graphics. 3D slots have a storyline that is usually associated with the game. The symbols and bonus features offered are compatible with the game's storyline. As a result, this creates interesting gameplay that is fun. Players never get bored while playing 3D slots because there is always something happening on the reels. 3D slots also offer interactive bonus rounds. A player has to participate whenever the bonus round is triggered. Casinos are promoting 3D slots heavily and making sure that players keep returning for more rounds. They do so by offering promotions such as a free spins bonus, competitions and jackpots.
Playing these online slots is similar to playing regular slot games. You will just have to adjust the bet size, choose a level and start playing. Click the spin button and keep playing all through. However, if you feel tired, you can use the autoplay option. 3D slots can be played on desktop or mobile devices. In fact, many mobile screens deliver a better experience. Casinos will let you play 3D slots for free or you can actually deposit real money, play and stand a chance to win.
Features of Free Slot Games
In-built features make playing free slot games interesting. There are different types of slot machines and they all have different features. 3 reel slot machines have fewer features compared to 5 reel slots. These features contribute a lot to your chances of winning. By being present in the free slots these features help you practise for the real money slots. If you're playing a free slot below are a few features you ought to encounter:
Crash In – slots stack, cascade or even explode symbols on the screen creating a bigger impact
Free Time – you get awarded free spins as part of a bonus game. During this game round the sounds and visual effects go ballistic as the game goes on
All or Nothing – once you win while playing you get two options: to keep playing or quit. The gamble feature doubles your winnings in case you win again but if you lose, you lose everything
All Fall Down – a slot's reels go wild dropping new symbols when you win. It is a fun and great way of enjoying free slots
Wilds – these are symbols that help you complete winning lines. They are very useful in real money slot games.
Free Spins
People love free things and this includes online slot players. Aware of this fact, online casinos try their best to provide players with enticing offers such as no deposit bonuses and free spins. Free bonuses allow players to test games for free without depositing any real money. The best part is that you can actually use the free bonuses or free spins just like real cash. It's even possible to win using free spins. This sounds amazing and it's a great way of enjoying various slots without depositing any money. There are different ways in which a casino can offer these free spins. Some will offer them as part of a deposit bonus such as the welcome bonus while others will randomly award you extra spins. Either way, the free spins bonus is usually awarded to give you extra rounds of the game.
Free spins are offered to both new and existing customers. In most cases, online casinos give free spins for specific slot games. For instance, a casino might offer 50 free spins for Book of Dead. This simply means you can only use the spins on Book of Dead and not any other slot machine. However, other online casinos give extra spins and you can freely use them on any slot machines of your choice.
Free spins are played at the lowest bet value. You can however play the slot game of your choice at the maximum paying lines. This means you will have increased your odds of winning. Note that each online casino has its policy pertaining to free spin offers. At times the maximum amount that can be withdrawn is limited. Some operators will even require you to deposit some money into your account so that you can withdraw your winnings. Just ensure you go through the casino terms and conditions regarding free spin promotions before you participate.
Bonus Features
An advantage of playing online slots is that they come with lots of fun and profitable bonus features. These bonus features can help in many different ways and some of them include:
Wilds – these features come in different shapes and forms. It helps you complete a winning line. Wilds can substitute all regular symbols on the reels apart from scatters, bonus symbols and free spins. You will come across expanding wilds, multiplier wilds, sticky wilds, shifting wilds or walking wilds.
Scatters

– these symbols are very useful and they award you a win even when the scatter doesn't land on a winning line. Scatters also help you unlock other features such as bonus rounds and free spins. You just have to land the required number of scatters on a single spin so as to activate them.

Progressive Jackpots

– you will find casinos offering progressive jackpots from time to time. These jackpots offer standard to high rewards. The jackpot increases each time a player spins and fails to win. Only a single player takes home the entire jackpot amount after winning.

Additional Bonus Features

– other than the features mentioned above, slots also come with gamble features, free spins rounds, avalanching reels and multipliers.
Volatility
Some people will refer to it as a variance. It gives an indication of how risky playing a slot is. In general, it tells a player how often they will land winning combinations and the possible size of their winnings. Online slots are classified as having low, medium or high volatility. Low variance slots are less risky but they pay out small prizes. Medium variances slots are more common and they have a great balance between the risk and the amount they payout. High volatile slots are rare and only a few people play them. Although they pay high, the level of risk is high and your chance of landing winning combinations is low.
RTP – Return to Player
Other than the slots' features and bonuses, there is another important metric that should be considered. Before you play any game you should be aware of its RTP. The RTP stands for Return to Player and it is displayed as a percentage. The RTP shows the amount of money a slot pays back to its players over several rounds of spinning. The percentage represented comes from the calculation of thousands to millions of spins. Although it is a guide, it does not guarantee what you can win on the slot. Basically, it's just an idea of the amount players can expect to win over a certain period. For example, if an online has a 97% RTP, it means that the slot will pay back £97 whenever £100 goes in. Therefore, it's good to take the RTP into consideration when selecting a slot to play.
Most online slots offer RTPs higher than 96% which is good. Some go as high as 98% such as Rainbow Riches Pick 'N Mix. Others will have an RTP of 99.07% such as Ugga Bgga by Playtech. Such percentages show there's a huge profit margin for players and you will probably win while playing.
Gamble
The gamble feature is one of the rarest but it has been present since the introduction of fruit machines. The feature simply works by giving the player a chance to play "double or nothing" with the winning. Many slot fans delight at the excitement of this feature since it gives them a chance to win big. The downside is that you could also be left with nothing in case you lose. Initially, the gamble button in fruit machines was based on a yes and no choice. After several developments, it has become more complex, especially since the introduction of video slots.
A gamble feature gives you a 50/50 choice where winning is doubled in case you win. But if you make a wrong prediction you lose all the winnings. The feature uses playing cards and the player gets invited to choose the next card to be drawn. If you choose the correct colour your winnings get doubled, but if you choose the wrong colour you lose everything. Some slots will allow you to gamble severally if your prediction is right. That means your winnings can get doubled several times.
Clusters
Standard slots let you create payouts when you have pay lines with matching symbols. Other online slots will allow you to win once you form clusters of symbols. Such slots are unique in the sense that winning combinations get activated in clusters. The first slot to offer such a symbol was introduced by NetEnt. Slots that have cluster symbols rule out the standard pay line mechanism of right to left. You can match symbols simultaneously from left to right or from top to bottom. Winning is defined by the fact there are matching symbols irrespective of the location, lines and reels. The only important thing about clusters is that the symbols have to land next to each other.
The payout will depend on each symbol's worth. The bigger the cluster you land, the larger the reward will be. You can only generate clusters when several matching symbols meet each other. You require 4 or more symbols to create a cluster and for you to win. Some slots will pay out as much as clusters of 30. However, players don't rely on clusters because of their unpredictability and it's hard to know how large the symbols cluster will be.
Scatters
Scatters are also known as scatter pays. A scatter is a slot symbol that pays out whenever a certain number of scatters land on the reels. This feature is only available in real money slots. In free slots, the scatter will only launch other features such as free spins or mini-games. Scatters offer a payout, whether they will be on a payline or not. Players love these symbols because you just need one or two to win which is quite simple.
Scatters are completely different from other slot symbols and they are the highest paying symbols in video slots. The good thing about scatters is that you don't have to do anything to trigger them. They simply appear while you are playing. In case they appear anywhere on the game's reels you get rewarded. The more scatters you land, the larger and better your payout gets. You also increase your chances of winning high-paid bonus game rounds with scatters. You should expect to see at least one scatter symbol when you are playing. So, whether you are playing free slots or real money slots anticipate scatters so that the gameplay can be more fun and profitable.
Wild Symbols
Players love online slots that have wild symbols. Wild symbols have the ability to substitute other symbols on a game's pay lines. This potentially results in a big win or jackpot. The symbols come in many forms such as expanding, sticky, stacked, transferring and shifting. Check each slot game's paytable to understand its wild symbols. These symbols work like magic since they can become anything you want on the reels. In most cases, wilds replace other slot symbols and help you come up with a winning combination. However, wild symbols can't replace symbols such as scatter and bonus symbols.
In some games, you will find wilds as Wild Multiplier symbols. In such a case, the wilds will help you complete winning combinations and enhance your payout. Wilds keep increasing and now you will find random wild symbols, floating wild symbols and soaring symbols. When the slot machine spins, the symbols automatically attach to one or more reels. Other slots have a different bonus game feature associated with the wild symbols. In such a game the bonus round gets activated randomly and one or more of the reels get turned into wild reels. An example of such a slot is the Book of Gods.
Slot Games Terminology Explained
There are different terms that are used in almost all slots and you should familiarise yourself with them. Some of the most common terms include:
3 reel – this is a slot machine with 3 reels
5 reel

– a slot machine with 5 reels

Bet max

– the maximum amount you are allowed to wager on a spin

Bet min

– the minimum amount you can wager

Bonus feature

– an additional game that you can trigger from the reels

Coin size

– the size of the coin that's being staked on the paylines

Payline

– a line connecting the winning combinations

Reels

– what the game's symbols appear on

Video slot

– a slot game that uses virtual reels and symbols
Multiline
A multiline slot is a game machine that has several reels. The number of reels can range from 4 to 9 depending on the slot game. A game with many reels offers more winning combinations. Therefore, multiline online slots give you more possibilities to land winning combinations. You can achieve the win combinations horizontally, vertically or diagonally.
Multicoin
A coin is what describes how much you can wager on the paylines. There are two main types of machines that accept multicoins per payline. One of them is the straight multiplier while the other one is the bonus multiplier.
Progressive Jackpot
You have probably heard about progressive jackpots. Some slot games will offer players a progressive jackpot. The jackpot amount keeps increasing every time the game is played and not won. The whole amount is won by the player who finally wins the game. However, free slots don't have progressive jackpots.
Auto Play
The autoplay feature eliminates all the work for a player. It is faster, easier and time-saving. Many slots come with this feature and you don't have to work so hard to find it. All you have to do is spot the feature, activate it and let the machine play through spins.
Multiplier
The multiplier is found in most online slots. A multiplier increases a player's winnings up to 100 times the initial amount. If you are playing free slot games, the multiplier will be attached to free spins or other symbols. These multipliers also increase the gameplay making it long last and more fun.
Playing Slots for Real Money
Almost all online casinos will offer slots to play for real money. Apart from hosting the demo versions of slots you can still play for real money. The essence of free casino games is to let players sample the game before committing any real money. Since there are many online casinos offering slots you should carefully select the perfect online slot casino. You should settle for a casino that is licensed and offers a wide variety of slots from various providers. You should look for casinos that offer real money slots from well-known software providers such as Microgaming, NetEnt, Play N Go among others.
Before you start playing using real funds you should try the demo version of the slot game. That way, you will become familiar with the gameplay requirements, bonus rounds, minimum and maximum bets. The demo version will also help you practise how to play and possibly win the game. It's also important to check the slot's RTP before you invest in the game. You should only wager on slots that have high RTPs because your chance of winning is high.
Casinos have different rules so you should ensure you have gone through the terms and conditions before you start playing. Be keen on rules concerning bonuses, deposit limits and wagering requirements. Once you have checked the casino and tried the free version you can now start playing for real money. The process is quite simple. Log in to your account and deposit money. Select the slot; choose the betting amount and payline. Now spin the reels. Ensure that you use the symbols and winning combinations as required. In case the casino offers you free spins, you can use them to play more game rounds. You can play the slot game again and again since casinos don't limit how many game rounds you can play.
Our choice of where to play is: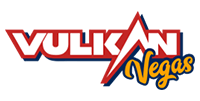 Playing Free Mobile Slots
Mobile gambling has become the trend and almost all players want to use their mobile devices at some point. It is possible to play free slots on mobile devices. Some casinos will require you to sign up, while others will let you play free slots without registering for an account. You can find demos available on numerous devices including Android, iOs and Windows devices. The experience is similar to the desktop version so you won't feel any change.
Software providers are producing slot games using HTML5 technology, which makes it easier for players to enjoy mobile free slots. Some sites have gone to an extent of being mobile-first. This means that they give mobile slot fans first priority when producing their games. With such focus, you can enjoy sharper graphics, better functionality and gameplay on your mobile device. Players can play free slots at any time. Just like what you will find on the desktop version, mobile slots are available in both demo and real money. The demo mode simply means playing for free.
Finding a casino that supports mobile gaming isn't difficult. Most casinos will have mobile versions or mobile apps. You can access the casino's mobile version via any browser on your device. Most casino sites are supported on browsers such as Opera and Chrome. Optionally, you can download the casino app from the relevant app stores. Whether you are using a mobile website or an app, you can easily play slots on your smartphone or tablet.
Almost all slots can be played on mobile devices. All the features and symbols will remain the same. Therefore, you can still enjoy the game as it was on the desktop version. You will find other products and services on mobile. You can still deposit and withdraw real money via your mobile device. At times casinos will offer bonuses that are specifically meant for mobile players. You can take advantage of these bonuses and play extra games rounds.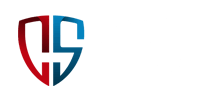 18+. New players only. One welcome package per player. Max bonus bet £5, Min deposit £20. 1st deposit: get 100 bonus spins, 2nd Deposit: get 120 bonus spins, 3rd deposit: get 140 bonus spins, 4th deposit: get 160 bonus spins. All spins are on slot game Book of Dead only. Bonus funds must be used within 30 days and bonus spins within 7 days. Max winnings from bonus spins are equivalent to the number of spins awarded. Spins winnings credited as bonus. Bonus funds separate to Cash funds, and are subject to 35x wagering and withdrawal requirements. Terms Apply. BeGambleAware.org.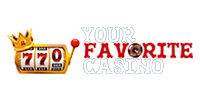 New players only, min deposit £10.00, £8.00 max win per 10 spins, max bonus equal to lifetime deposits (up to £250.00), 65x wagering requirements and full t&cs apply here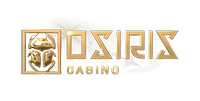 The Welcome Bonus is a 300% bonus up to £900 based on a New Player's first approved Deposit at the casino.The maximum Welcome Bonus is £900 and only one 1st Deposit Bonus is permitted per New Player. The Bonus+Deposit are subject to 33 times play through (Wagering requirements) before any withdrawal can be made. See General Bonus Terms and Conditions
FAQs about Playing Free Online Slots
Just in case we have missed anything about the fantastic world of free slot machines, here are some FAQs with answers.
Can I Play Free Slots Online?
Yes, you can play free slots games almost at every casino. That's because every slot is available as real money games and demo mode. Thus, you don't have to deposit any real money so that you can play. Simply click on the demo mode and start spinning the wheels.
Are Free Online Slots Fair?
You can trust that free slot machine games are trustworthy and fair. As long as you play on a licensed online casino you are safe. Some of the trustworthy regulatory bodies include the United Kingdom Gambling Commission and the Malta Gambling Commission. Holding such licenses means that the casino is legitimate and their games are fair and secure.
Can I Play Free Slots on my mobile?
Mobile gaming has become popular and more players seem to prefer playing on the go. The good news is that you can play free slots on various mobile and tablet devices. Free slots are playable across numerous devices that use Android, iOS and Windows operating systems. You can therefore enjoy free slots wherever and whenever you want.
What are the advantages of playing Free Slots?
Free things are fun and no one would want to miss out on free offers. Other than that, playing online free slots lets you have a taste of what the slot is really like without necessarily wasting your money. You also get a chance to familiarise yourself with the game before you start playing for real money.
How do I play slots for real money?
There are numerous real money slot machines and you can play any machine of your choice. All you have to do is log into your casino account, deposit real money and choose a slot game to play. Ensure you press "play for real" or the real money mode then start spinning the wheels. You can play on either a desktop or mobile device.
Can I get Free Spins playing Free Online Slots?
Casinos are always offering players bonuses and promotions to enjoy. One way of enjoying slots and boosting your chances of winning is by utilising free spins. Some casinos will awards these spins as part of the welcome bonus while others will simply hand them out as independent promotions. The spins can be used to play slot game unless the casino states that they are only valid on a specific slot game.
Slot of the Day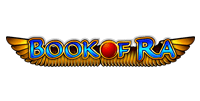 Bonus:
100% Bonus up to 300€ for the first deposit
British traditional house since 1946
Outstanding selection of games
Very good live chat customer support
New Customers Offer,

T&C's

Apply