Best Casinos to Play Arabian Nights
There are many sites where UK players can play the Arabian Nights slot. However, two of these casinos stand out.
LeoVegas
Arabian Nights is one of the 1100 slot machines in LeoVegas Casino. The casino features instant play games, so you will be able to enjoy Arabian Nights free play online sessions. This can help you understand the game better. Once you sign up with the site, they will give you 20 free spins even before you make your first deposit. This can help you build your gambling bankroll. They also have a generous first deposit bonus of 100%.
Videoslots Casino
This Arabian Nights casino also has a wide range of slot machines from many different software providers. One advantage of this casino is their quick cashouts. You will typically get your withdrawals within 12 to 24 hours of making your request. The software is fully optimized for mobile phones, so you can enjoy playing Arabian Nights on your mobile browser. This site is licensed in the UK, meaning their software is fair.
Software: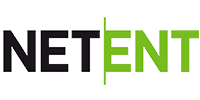 Theme:
Fantasy
Lines Pay:
From left to right
Bet per spin :
0.5units - 5units
Arabian Nights Slot Characteristics
The Arabian Nights game has an ancient theme. It features symbols from Arabic classic stories like Aladdin. The wild symbol in the game is the Prince or the Arabian Night. Aladdin's Lamp works as the scatter symbol and is useful for obtaining free spins. The game has 5 reels and 10 winning lines. These paylines are fixed. You can stake a maximum of 10 coins, and this is the exact number of coins you have to bet in order to win the progressive jackpot. Otherwise, you will only be eligible for the standard jackpot of 10,000 coins. The maximum payout in the game varies from time to time since the jackpot is progressive. The golden lamp symbol triggers 15 to 30 free spins. If you land 3 of these symbols, you will get 15 free spins, and if you get five of the symbols, you will earn 30 free spins. These free spins come with a 3 times multiplier. The game has an average return to player rate of 95.2%.
Arabian Nights Slot Free Spins
Arabian Nights was developed as a progressive jackpot slot machine. The free spins feature can give you the second highest winning in the game. It is triggered by the Aladdin's Lamp symbol. The actual number of free spins will depend on the number of Aladdin's Lamp symbols you see. Three of these symbols will give you 15 free spins in addition to a three-time multiplier on all winnings you will get. The maximum number of free spins you can get is 30, and these are triggered by 5 Aladdin's Lamp symbols. The 30 free spins will still be subjected to the three times multiplier and could potentially yield you a big win.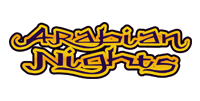 Jackpots Available for Arabian Nights
As mentioned earlier, Arabian Nights is a progressive jackpot game. One of the biggest Arabian Nights jackpots was won in 2014. The winner took home about £2.75 million. As a progressive jackpot slot, this amount increases every time someone plays without winning it. As such, progressive jackpots are the highest possible winnings in the entire gambling industry. Also, the amount goes down when a player gets a winning combination. To win the Arabian Nights jackpot, you will have to get five Arabian Nights symbols on the pay line. You will also have to stake the maximum amount of money accepted in order to win this jackpot. If you fail to stake the maximum bet, you will win the standard jackpot of 10,000 coins when you get five Arabian Night symbols.
Wild:
Payout 2x on wins, don't replace Scatter
See the game in action here
How to Play Arabian Nights on My Mobile
Arabian Nights can be played on Android and iOS devices. The game has 5 reels and 10 winning lines. The pay lines are fixed, meaning you will not have to choose your pay lines at the start of the game. Instead, you will have to bet on all of them. At the bottom of the screen, you will see an option of adjusting your bet and coin value in order to get to your desired amount. If you have played other slot games, this part should be straightforward for you since almost all slot machines allow you to adjust the bet size in a similar way. The highest coin value in this game is 10. If you intend to play the game on your mobile device, you should consider signing up with a casino that has a mobile app or a fully functional mobile site. Otherwise, you will not enjoy a smooth gameplay. Before staking your money, you should consider watching an Arabian Nights demo to understand the slot.
Tips and Tricks to Win at Arabian Nights
Progressive jackpots are extremely difficult to win. These jackpots can completely turn your life around, but the chances of winning are slim. Here are some tips and tricks you can apply to help you win this particular slot machine.
Play Cautiously
Progressive jackpots require you to bet the highest amount allowed for the slot machine. This can be a big drain on your bank account, especially considering the fact that you are highly unlikely to win. It is best to place your stakes regularly but with an eye on your bankroll.
Don't Restrict Yourself to the Progressive Jackpot
Arabian Night has many huge winning possibilities. The progressive jackpot is the highest possible win, but it is also the hardest to land. Other winnings to target include the standard jackpot of 10,000 coins and the free spins. The standard jackpot will not require you to place the maximum wager, and it still pays significant amounts of money. The free spins will be triggered by the Aladdin's Lamp symbol, and five of them will give you 30 free spins. These will be covered by a 3 times multiplier. The free spins and standard jackpot are a lot easier to win compared to the progressive jackpot.
Main Symbols in Arabian Night
The two main symbols in this slot machine are the Arabian Night and the Aladdin's Lamp. The prince works as the wild symbol, and five of these will help you win the jackpot. The Aladdin's Lamp symbol works as the scatter, and it helps you get free spins. Three of them will give you 15 Arabian Nights free spins and 5 will give you 30 free spins. All the free spins have a 3 times multiplier. The low-value symbols in this game are the standard card symbols.
FAQs about Arabian Nights
Which Software is behind the Arabian Nights?
Arabian Nights was developed by NetEnt, one of the oldest and most popular software provider in the industry. Games from this company are known for having creative themes and very high jackpots. Over the years, the company has paid out millions of pounds to players who have won their games. NetEnt games have great graphics and background sounds that can make the games so interesting. This software provider is best known for producing slot machines, but they have also been involved in the development of other table games.
What is the Winning Percentage for Arabian Nights?
This slot machine has a return to player (RTP) rate of 95.2%. This is quite high as most slot machines don't go above 94%. The highest RTP in the industry is around 97%. Arabian Nights gives you a decent chance of winning their slot machines.
How Many Winning Lines Does Arabian Nights Have?
Arabian Nights has 10 winning lines, and these are fixed. That means you will have to bet on all the lines whenever you play. To learn about these pay lines and possible odds, you should check the paytable on the main gaming screen.
What Is the Potential Maximum Win?
The potential maximum win varies from time to time since Arabian Nights is a progressive slot machine. Every time someone plays the game and does not win, the progressive jackpot is increased by a small predetermined amount. The jackpot amount is usually displayed when you play the game. You will only win the jackpot if you get five Arabian Night symbols and also wager the maximum amount.