Best casinos to play Reel King
The Reel King video slot is ranked at number 474 in the United Kingdom amongst the casinos with 26 offering the slot, this makes it a bit difficult to find a Reel King casino where you can play the slot. The different Novomatic casinos all offer the slot and when you search for them you will find some good offers in the forms of welcoming bonuses and bonus offers. Some of the best online casinos to Reel King slot include Casumo, PartyCasino, Ladbrokes and Videoslots. There is also a number where you can play the Reel King demo to get yourself acquainted with the game. To ensure that you find the best casino to play Reel King it is important to do your homework beforehand to ensure that you find the best available offer.
Software: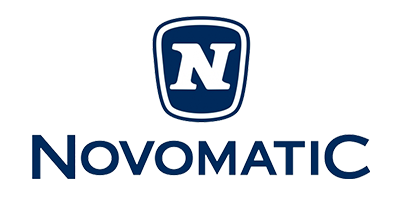 Theme:
Food
Lines Pay:
From left to right
Bet per spin :
0.02units - 100units
Reel King Slot Characteristics
The greatest characteristic of the Reel King video slot is the simplicity of the game that combines traditional symbols with modern technology without adding intricate features and bonus rounds that are very complex. The 5 reel slot with its 20 pay lines ensures that the feeling of nostalgia when playing the slot is further enhanced. The different symbols are typical of the classic fruit design slot machines and offer red cherries and dark plums and Lucky 7's in different colours, overflowing bags of gold and playing cards from the 10 to the King. There is a Jester's hat as wild symbol that substitutes any other symbol to create a winning line. The lines fill from the left to the right. The great attraction of the game is the Reel King feature that appears randomly and on any spin, the King appears with his own 3-reel slot machine that plays separately from the main game, offering continuous free spins and payouts on different combinations of the Lucky 7's and only stop when a non 7's symbol appears. All these characteristics ensure that the game attracts players who prefer classical fruit slot machines with modern features and a large jackpot.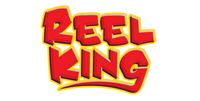 Reel King Slot Free Spins
The Novomatic video slot offers no Reel King free spins during the game as part of its features but instead has an excellent bonus feature with the Reel King symbol with his own slot game that issues free spins as long as there are combinations of colour coated 7's on his reel. There is a special 7's payout schedule that shows the different payouts, the highest payout is 25x for three red 7's and this feature will also act as a multiplier to your bet. There are many Novomatic casinos that offer free spins on a certain slot as part of their effort to attract new players and to reward existing players and Reel King is no exception. Look out for casinos that offer free spins, study their T&C's to determine the best offer to choose. Make sure that your email address is up to date to receive offers that give out free spins.
Jackpots available for Reel King
There is no progressive jackpot available in the game but there is a Reel King jackpot available that pays out an excellent 50,000 coins which are triggered when the maximum 100 coin bet have been played. The overflowing Gold bags are the Jackpot symbols in the game and when they are stacked on all reels of the game they will trigger the Jackpot. To cash in on all the available winning combinations it is important to play on all the available game lines and the low required minimum bet of 0.02 make it possible to do that with a bet of only 0.40 , the maximum bet is 5.00 per game line and to play on every line would take a 100-coin bet. There are many options in between and Reel King offer the ideal situation for different size bankrolls. You can determine the bet size to cater for the play that you want be it a long session or to get higher payouts and possibly the 50,000 coins Jackpot.
See the game in action here
How to Play Reel King on My Mobile
There is not a dedicated app for Reel King that needs to be downloaded onto your mobile device but the game can be opened with your web browser and can be played in flash format on your smartphone or tablet. The game can be played in Reel King demo format or you can play it for real. The layout works well on any smartphone or tablet and there is not much difference between the desktop or mobile version in terms of quality and the appearance. The mobile casino that you choose to play the Novomatic software game on might have a mobile app with Reel King in its slots selection and that can be downloaded to also give you access to Reel King or you can use your internet browser to log onto the casino.
Tips and Tricks to Win at Reel King
Contrary to many claims there is no strategy that can be followed to influence the outcome of a spin, accept that winning numbers are generated by a Random Number Generator and that all slots are in essence games of change. This does not mean that you are helpless and cannot play any role in the outcome of the bet, the following are some tips that will help you when playing Reel King: • Knowledge is power - Study Reel King and get acquainted with the game, play the various available demo games and make use of Reel King free play online to improve your understanding. • Decide how you can spend - Decide on the amount available for your entertainment spending and stay within your means. Study the game's RTP's and bet and coin size to determine the amount you can play per spin to cover all available pay-lines. • Use the bonus offers to increase your available stake - All casino's offer bonuses in various formats to different category players. Make use of applicable bonuses to extend your stake.
Main symbols in Reel King
The main symbols in the Reel King video slot are typical of a classic fruit slot machine and will remind anyone of them. The variety of symbols in the Reel King video slot has two fruit symbols namely the bunch of three red Cherries and a luscious Plum. Then there is the Lucky 7's coated in different colours with red having the highest value. The overflowing Bags of Gold that act as the Jackpot symbols and the Jester's Hat that act as Wild symbol that can substitute any other symbol to create a winning line. There are also symbols from the cards games namely the King, Queen, Jack and the 10. The Reel King symbol with his mini slot machines only appears in the bonus rounds.

777

Jester Hat (Wild)

Plum

10

K

Jackpot tresure

Cherry

J

Q
FAQs about Reel King
Which Software is behind the Reel King?
The software developer Novomatic is responsible for the Reel King game that is reminiscent of the classic fruit slot machine that was a land-based casino slot by Barcrest. Novomatic used their flash platform for slots to adapt Reel King for online play on desktop and mobile and launched it online through Greentube. The slot combines nostalgia and online technology in a very easy to play classic slot game.
What is the winning percentage for Reel King?
The Reel King game has a 94% Return To Player (RTP) ratio which gives the casino a 6% edge that is a bit low when compared with some of the other available slots. The game has a low volatility that players can find attractive. The attraction of the bonus feature with its own payouts compensates for the RTP.
How many winning lines does Reel King has?
The Reel King game is a video slot with 5-reels and 20 adjustable pay lines, that form winning combinations from the left to the right. To have a winning line there must be three matching symbols from left to right on an active payline. The Wild symbol "Jester's Hat" can complete any winning line. To activate all pay lines you can wager between £0.20 up to £50 per line.
What is the potential maximum win?
The Reel King video slot offers the opportunity to win an excellent Reel King jackpot of 50,000 coins when the maximum bet of 5.00 coins per line has been made to give a total of 100 coins to cover all 20 lines. To trigger this excellent payout there must be stacked "Gold bag" jackpot symbols on all reels.