Best Casinos to Play Gladiator
Gladiator is compatible with a host of stellar casinos that support Playtech gaming software, and because Playtech is one of the most loved software developers, you'll find Gladiator virtually anywhere. Among the major casinos offering Gladiator for play with real money include William Hill, Ladbrokes, Paddy Power, Coral, Vernons, Betfair and Bet365, all of which are reputable high street names. Gladiator is such a popular online slot that you can find it to play just about anywhere. We recommend choosing a casino that has full licensing from the UK's gambling commission (like Betfair). If you're looking for an immersive online casino world that features Gladiator, Supercasino, BGO and a host of other fantastic online casinos offer this game for play. If you're new to online gaming, opt for a casino with a generous welcome offer of free spins for use on Gladiator.
Software: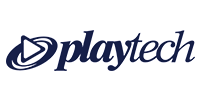 Theme:
History
Lines Pay:
From left to right
Bet per spin :
2.5units - 1250units
Gladiator Slot Characteristics
Gladiator is a well-designed online slot with symbols matching those found in the blockbuster movie. The graphics are top notch and the link to the movie is very enticing. As a 5-reel, 25 pay-line video slot, playing is relatively easy, simply wager, play and hope for matching symbols. Throughout the game, you will encounter a scatter and a wild, each of which can also launch two bonus in-game rounds. Your wild symbol is a gladiator mask, allowing you to substitute all symbols except for the scatter. Getting 3 of these symbols begins a bonus game where you simply watch as your wallet fills with bonus rewards. The scatter symbol is a coliseum. If you get three or more of these you'll launch the epic coliseum game, where you are awarded a row of stones to pick from and from where you will be awarded prizes. There is also a gambling option with these winnings where you can choose to gamble or double the rewards by guessing the appropriate card: red or black. That's it!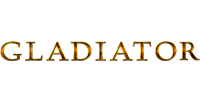 Gladiator Slot Free Spins
If you want to play Gladiator with free spins, opt for a casino that is offering a generous welcome offer like Gala Spins, 888, Cashino or Casino.com (or any of the major high street casinos). You can then choose to use your welcome free spins on Gladiator. Otherwise, you'll have to hope to pull in free spin rewards from one of Gladiator's exciting in-game bonus rounds. The coliseum round will offer you a number of chances to win these free spins. In particular, you'll have to keep a keen eye out for the Emperor symbol which may appear on the middle (3rd) reel; this will give you an immediate 3 extra free spins. If you reveal more free spins with each of your additional choices, you can win yourself up to 24 of these free spins to be in for some epic wins (12 free spins from 5 scatter symbols plus 9 extra free spins).
Jackpots Available for Gladiator
Gladiator offers some very generous jackpots and epic wins. Inside this online slot, you will be able to bet as little as £0.01 per spin and open up a total of 25 lines. If you're feeling incredibly generous and lucky, you can opt for the £1,250 maximum bet per spin to be in for the biggest chance at a jackpot. The greatest Gladiator jackpot that has been won so far is a staggering £2,015,367. This was won in 2013, but there have been a series of serious winners since then. Aside from the progressive jackpot, there is a 5,000-coin jackpot awaiting anyone who lands five Emperor symbols (Joaquin Phoenix in the movie). The game has a pretty average volatility with a return to player average of 94.1%. If you don't want to play for big money, rest assured you can play for free or in smaller increments.
Free Spins :
up to 12 free games
See the game in action here
How to Play Gladiator on My Mobile
Gladiator works just the same on your mobile device. Because it has been developed by the savvy Playtech developers, you can play it on most tablet and mobile devices, including smartphones and iPads. Remember to watch your fingers on the touchscreen so that you don't accidentally press the wrong button. The rules and way of play are exactly the same; you spin the reel with the spin command, choose your betting in the bet per line and click to change your coin value. Check your casino carefully for the opportunity to play Gladiator on desktop or mobile. Many of the big players will allow you to play Gladiator on your mobile because it is designed by Playtech to be mobile friendly.
Tips and Tricks to Win at Gladiator
Gladiator's major jackpots are all about large wagers, so bet high if you can. If you're looking to master the game, get to know the menu and the bonus rounds. In general, the menu can be understood as followed: Lines = Select the number of active pay-lines you want; Click To Change = Adjust the coin value you are using; Bet Per Line = Pick the number of coins you wish to bet with; Spin = Initiate the game at the selected wager amount; Bet Max = Begin to spin the reels at the maximum possible bet; Auto Start = Turn the reels multiple times uninterrupted without your say; Gamble = Initiate the gamble round to increase your winnings; Collect = Save the amount you have won. The most attractive aspect of Gladiator slots is its two bonus rounds. Make the most of the bonuses to win big and look to gamble your winnings for a better chance at significant winnings.
Main symbols in Gladiator
Gladiator consists of a number of symbols, from letters and numbers through characters found in the Ridley Scott movie. Of these, you can win from character symbols Emperor Commodus (Joaquin Phoenix), Lucilla (Connie Nielsen), Antonius Proxumo (Oliver Reed), Gracchus (Derek Jacobi) and Juba (Djimon Hounsou). The most lucrative symbol is the Emperor symbol, of which 5 in a row will give you a massive pay-out of 5,000 coins. The bonus symbols are also important to get to know. The Scatter Symbol (a Coliseum icon with "Scatter" written on it) does not have to occur on any specific pay-line for a win. If two or more scatter symbols appear in any position on any of the reels, then the player is awarded an additional win. If three or more Scatters appear, you will automatically launch the Coliseum Bonus Round. Likewise, the Wild Symbol (a Gladiator's Mask) can pose as another symbol (except for a Scatter) to create the best possible winning combination. The Wild Symbol can appear only on certain reels (2, 3, and 4). Obtaining three of these Wild Symbols will launch the Gladiator Bonus round.

Commodus

Lucilla

A

Gracchus

Juba

Proximo

Q

Coliseum

10

Scatter

Wild

K

J

9
FAQs about Gladiator
Which Software is Behind the Gladiator?
Gladiator is designed and made by Playtech, a major producer of online video slot games for casinos. Playtech has a solid reputation for producing high-value games with great graphics, often based on famous franchises like TV shows and movies. Other than Gladiator, which is one of their most popular titles, you can play many other movie franchise games like Superman, Green Lantern and more.
What is the Winning Percentage for Gladiator?
The winning percentage of Gladiator is set at a reasonable 94.1%, as with many of Playtech's online video slot games. This means (in theory) that if you make a hundred £1 bets on Gladiator, you might expect to get back about £94.10 in wins. This is kind of like saying the house advantage of Gladiator is 5.9%.
How Many Winning Lines Does Gladiator Has?
Gladiator has a maximum 25 pay-lines, but you don't have to use all of them. You can choose anywhere between 1 and the maximum by simply clicking on the icon "Lines" and choosing any number of lines. If you want to be in with your best chance of winning, stick to the "Max Bet" for all 25 lines.
What is the Potential Maximum Win?
Like many other slot games, Gladiator offers a number of winning combinations. The maximum pay-out is £5,000 based on the player winning 5 Emperor symbols in a pay-line. However, you can wager with anything from 25p per spin to £1,250, which changes your maximum potential winning.