Best Casinos to Play Bridesmaids
Bridesmaids is a massively popular slot game developed by industry leaders Microgaming and powered by International Game Technology (IGT). As such it is available at a wide variety of online casinos as most will incorporate technology provided by IGT. The wide range of places that you can play makes the game accessible to you wherever you are and often allows you to play the game with an existing online account. Some of the most popular casinos where you can play Bridesmaids include Betfair Casino, Aspers Casino, Betway Casino and Grosvenor Casino. These fantastic Bridesmaids casino options also host a variety of options for sports betting and often have welcome bonuses that can be used to play Bridesmaids. Most of them also offer mobile gaming, providing you with an even more convenient way to play.
Software: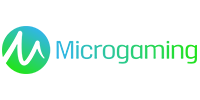 Theme:
Movie
Lines Pay:
From left to right
Bet per spin :
0.4units - 60units
Bridesmaids Slot Characteristics
The Bridesmaids game has tons of unique characteristics that make the game fun and engaging. The Bonus Wheel provides you with the chance to win one of 15 different prizes. There are four bonus features that can be won, as well as the options of instant cash prizes and the possibility of hitting the jackpot. One of the most memorable scenes from the film takes place in the wedding boutique and Bridesmaids allows you to visit this in the Boutique Bonus. You just have to select bridesmaids to reveal instant cash prizes. Magic Moments, lets you select Polaroid images of the most sentimental moments from Lillian's life. Each photo has a secret cash amount hidden behind it and you can keep playing until you reveal the carrot cake photo.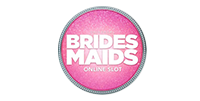 Bridesmaids Slot Free Spins
There are several features of the game that allow you to gain Bridesmaids free spins. This rewards you for the time and money you have invested in the game and is a really satisfying bonus. One of the features is 'Friendship Free Spins'. This grants you ten free games and includes the possibility of winning further free games. However, these games aren't the same as normal, they are even better. When playing with 'Friendship Free Spins' you can make winning combinations from either left-to-right or from right-to-left. This essentially doubles your chance of winning 'Flying High Free Spins' is another fantastic bonus game that gives you ten free games. These games make use of Microgaming's infamous 'Growing Wilds' feature. This allows extra wilds to appear on the reels while you are playing, allowing you to win several prizes on just one spin.
Jackpots available for Bridesmaids
Bridesmaids provides you with plenty of different ways to win. All of the bonus games give you the opportunity to win instant cash prizes. What makes bridesmaids one of the best slot games around is its excellent rate of return to player (RTP). With an RTP of 97%, you can feel confident that playing this game will give you a great chance of success. With all the free spins that are available your chances of winning go even higher. What we all really want, however, is to win that even elusive bridesmaids jackpot. There can be no more satisfying feeling while playing slots than seeing the screen light up and exclaim that you've hit the jackpot. The maximum win on Bridesmaids is 105,000 coins and the jackpot can be up to 300x your original bet. This is certainly a prize worth playing for.
See the game in action here
How to Play Bridesmaids on My Mobile
Bridesmaids is such an exciting and engrossing game you will want to be able to play it all the time, even when you're on the go. Fortunately, the game can be played on desktop, mobile, or tablet. The game doesn't have its own dedicated app, it is, however, available on several different casinos that off a mobile option for your convenience. Go Wild, Jackpot City, Leo Vegas, Mr Green, and Vera & John, are just some of the casinos that offer a mobile version that you can play bridesmaids on. All of those names offer the app for both Android and Apple devices, so whatever smartphone you use you'll be able to enjoy playing on your device. The apps are simple to install and can be found either on the Google Play Store or in the Apple Store, depending on which operating system you use.
Tips and Tricks to win at Bridesmaids
The best tip to be successful is to first aquatint yourself with the game by using the option of Bridesmaids free play online. This allows you to familiarize yourself with the game's mechanics before putting any money into it. The main game does provide opportunities to win decent prizes but these are rare. The best tactic to use is to aim for the bonus games where the prizes are much more frequent. The best feature is the bonus wheel using the triple arrow. The worst feature for payouts is top cakes. If you play 100 spins you are likely to see a complete cycle giving you a high probability of winning. Paying between £10-£20 often yields the highest rate of return. Every 6 spins, approximately two cupcakes fall out returning you your original bet.
Main Symbols in Bridesmaids
The game features a variety of different symbols and it is worth getting to know what each one represents. The standard symbols that you will see a lot of, but give you a lower winning are represented by the four suits of playing cards, hearts, diamonds, clubs and spades. The other symbols in the game are directly taken from the imagery of the film. Pictures of the Bridesmaids characters are higher paying that the card suits. Other than the card suits and bridesmaids pictures there are two special symbols that you need to be aware of. The first is the wild symbol that is represented by the Bridesmaids logo. This symbol can take the place of any missing symbol or act as its own combination when you collect two or more of them. The second is the scatter symbol, depicted by a pink cupcake. Collecting three of these will activate the main feature, the more scatter symbols you have the higher the payout in the feature.

Cupcake
Bridesmaids

Lilian Bride

Annie Maid Of Honor

Helen Bridesmaid

Becca Bridesmaid

Rita Bridesmaid

Megan Bridesmaid

Blue Club Suit

Green Diamond Suit

Orange Heart Suit

Red Spade Suit

Wild

Scatter
Wild 2
FAQs about Bridesmaids
Which Software is behind the Bridesmaids?
The software for Bridesmaids is provided by Microgaming, a giant in the online casino market with a reputation for creating amazing games. Microgaming has produced thousands of different games and are renowned for their use of TV and film licences. They have won several awards for their games, including the Global Gaming Awards and the Awards for Excellence.
What is the winning percentage for Bridesmaids?
Bridemaids provides a high winning percentage, making it one of the most rewarding slot games to play. The RTP of Bridesmaids is 96.71%. The chances of anyone spin being a winner are 36.31%. Winning are distributed between the main game and the bonus games at 49% and 51%, respectively.
How many winning lines does Bridesmaids has?
Bridesmaids has 40 winning lines also known as pay lines. Unlike some slots games the number of pay lines is not affected by how high the stake is, nor is there any option for the player to change the amounts of pay lines. These lines are drawn across the game's five reels.
What is the potential maximum win?
There are a variety of instant cash prizes and bonus games to play in bridesmaids that all offer different amounts of winnings. The potential maximum win is calculated at 105,000. Achieving the maximum win is determined by what stake you plat at, how many spins, and how well you play the game.