Best Casinos to Play Hall of Gods
Due to its amazing storyline and prominence, so many online casinos have included Hall of Gods Slots in their library. It has managed to attract the attention of various online casino gamers all thanks to its progressive jackpots that have massive cash prizes. It has a very basic interface that makes it easy to host and play. Some of the known online Casinos that decided to host this amazing slot game include Dunder which offers a welcome bonus as well as free spins. Other numerous casinos that still offers the same online slots game are Betsson Casino, Bet365 Casino and Casumo Casino. They also offer varying bonuses and spins when you sign up for the game. This shows how easy it is to access this online slot game from a number of Casinos without necessarily searching that hard.
Software: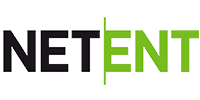 Theme:
Adventure
Lines Pay:
From left to right
Bet per spin :
0.2units - 50units
Hall of Gods Slots Characteristics
This online casino game has some of the most amazing characteristics that any online gamer would admire. These include expanding wild symbols which cover the whole reel and are capable of substituting every other symbol for a win except the scatters and the bonus symbols. The game has very easy controls meaning it can easily be understood by any online slot enthusiast be it a starter or a professional. You will be treated to a cool drum music throughout as you manoeuvre yourself to get the best winning combinations. The background of this amazing game is well designed to bring out the supernatural effect. Everything about it from start to finish has a relation to what was perceived as the roles of these Scandinavian gods in their well-known legend. This slot game also has a bonus games feature which is triggered when you get a bonus symbol anywhere from the third reel to the fifth reel. In this round, you can land three of a kind and win cash prizes or the jackpot symbols and have your chance to win the jackpot.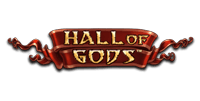 Hall of Gods Slot Free Spins
This game gives out a number of free spins extravagantly throughout the game. Hall of Gods free spins is triggered when there is more than two or more scatter symbols appearing anywhere on the 5 reels. The number of Hall of God free spins awarded is solely dependent on the number of scatter symbols. If the scatter symbols are three you get 10 free spins, if they are four your get 15spins with a maximum number of 20 spins being received when you achieve all scatter symbols spreading throughout the 5 reels. The best part is that you can reactivate other Hall of Gods free play online while still making free spins. At this point, any winnings you make during these free spins gets to be multiplied by 3. This is often seen as the most profitable part of the game. Here you have a chance to collect massive amounts of money if at all you will be able to land any winning combinations. Hall of Gods slots is known to give quite a big number of spins and anyone who has played it will be quick to admit that unlike other slot games, it's easy to come across these free spins in this game.
Jackpots are Available for Hall of Gods
One of the best features that has everyone talking in Hall of Gods review is jackpots. Most players are amazed by the number of jackpots available. The online casino game has an up to three completely different jackpots that an online player can compete in. The smallest jackpot is the mini jackpot, followed by midi and the biggest of them all is the mega jackpot that has seen a number of individuals become instant millionaires. For you to win any one of these jackpots, you have to achieve three of a kind on every single one of them. The other profound feature about these jackpots is that all of them are progressive. They increase whenever a player makes a bet. The mini and the midi jackpots are known as local jackpots where each casino has a varied amount to be won by individual players. The mega jackpot is shared across all casinos hosting Hall of Gods game. It is often known as a pooled jackpot. So far a couple of individuals have already walked away with huge amounts of cash after winning the biggest Hall of Gods jackpot.
Wild:
Replaces all except Scatter
Free Spins :
Up to 20x Free Spins with 3+ Scatter
See the game in action here
How to Play Hall of Gods on My Mobile
Like stated earlier, this casino game has very simple controls making it very easy to play. As much as it was introduced earlier than most slots, Hall of Gods game's mobile version came a bit later. Before you start playing you will have to place a bet. The minimum amount you can bet with is £0.20 while the maximum bet is £50. You will then be required to make a spin. To unveil the hall of gods jackpot symbols you will need to access the bonus game which will only come about after you activate the maximum number of pay lines needed. This is the only way to use thors' hammer to reach the most coveted Hall of Gods jackpot. Accessing the shields does not necessarily mean that you get to automatically win the jackpot neither does having two jackpot symbols. You can't be sure enough until you display all three jackpot symbols. You just have to follow the basic rules of the game. To understand them better, you can always use the Hall of Gods demo. This way you will not only be able to enjoy the game on your phone and also scoop some cash.
Tips and Tricks to Win at Hall of Gods
There are some few tricks that you will need to incorporate in order to walk away with some good cash prizes. The first thing you will have to do is grasp the main symbols in the game and know what they mean. You will then need to understand how to activate bonus games and free spins. After having all the required details at your fingertips, place aside the total amount you wish to bet and start the game. Every move you make should be towards either getting the bonus game or getting free spins. Watch out for the scatters and the wild symbols. Don't pay much attention to other symbols that don't have any significant impact. Whenever you get free spins, strive to get the additional free spins that come with a multiplier. It is important that you don't neglect potential loops to win cash prizes just because you are fixated on the jackpot. Scoop as much cash as you can when an opportunity arises. This way you will find yourself making more.
Main Symbols in Hall of Gods
This game has a number of symbols. These are what makes the game more interesting and thrilling. The main symbols you will notice is the dragon which is referred to as the wild symbol. As stated above it can be used in place of all the other symbols excluding the scatter and the bonus symbols. The wild symbols also have an additional feature where if you match reels 2, 3 and 4 with the wild symbol, it will extend to cover the rest of the reels. The other main symbol is the scatter symbol which is represented by two ravens on a tombstone, whenever you see this symbol just think of more and more spins. Thor hammer is also another symbol that is also used to break the shields in the bonus game. Other numerous symbols include Freya, necklace on the stone, Thor and Idun among others.

Odin

Thor

Freya

Loki

Idun
Ring

Hammer

Amulet

Axe

Chest

Scatter

Bonus

Wild
FAQs about Hall of Gods
Which software is behind Hall of Gods?
NetEnt is the software behind Hall of Gods casino. It is seen to display its ability to create a simple yet interactive slot game. It has managed to display the supreme beings and their overall roles through this captivating game. This slot game is one of the initial games to be powered by NetEnt.
What is the winning percentage of Hall of Gods?
With numerous people winning the Mega Jackpot, Hall of God has been able to achieve a winning percentage of 95.50%. This is considered as one of the highest winning percentages in slot games. With numerous tricks and good game plan, you can easily walk away with cash prizes of even one of the three jackpots. What has been noted about most of NetEnt's games is their generosity in terms of payouts.
How many winning lines does Hall of Gods have?
Hall of God has 20 winning lines including of the jackpot combinations and many other combinations. Most of these pay lines are activated during free spins where you can triple your winnings. Others are found on the bonus games.
What are the maximum potential wins?
The maximum potential wins of Hall of Gods slot is £7million, and this can be won by matching three of a kind on the mega jackpot. A couple of people have been seen walking away with millions throughout the years thus increasing the popularity of this game.