Which Are the Most Popular Slot Machines?
The DC comics slot machines are a massive hit on InterCasino. The Superhero slots are not only fun and enjoyable to play for comic and non-comic fans, but they also have chances to get massive bonuses. There is a Superman slot and a Batman slot, and both offer bonuses. The Superman slot is a fifty line slot, and there are opportunities to win ten free bonus spins.
The Coral Cash slot is another slot that is very popular among InterCasino users. The five reel, nine line slot is part of the 'underwater' slot machine series, and users will enjoy the graphic of the tropical fish and coral. The Coral Cash slot offers users the opportunity to win 8000 times their initial bet, and the more you spin the more chance you have of hitting the jackpot. The King Kong slot is another firm favourite at InterCasino. It is a five reel, thirty line slot and works in a similar way to the Superman slot giving players a chance to win free spins when King Kong appears. Everyone knows the story of King Kong, and when you choose which planes to smash you can choose from free games or other rewards. Read More...
Which Casino Software Does the Online Casino Use?
InterCasino has a variety of slots and they are all available to play straight away online. If you are playing for cash or for free, all of the games are available to just play via the website, and also on your mobile. You will need to check with InterCasino if your browser is supported, but most common browsers like Internet Explorer, Firefox and Chrome are. If you are playing using a Mac you will need to check with the casino that you can play online.
What Are the Limits per Spin?
The maximum and minimum per spin vary greatly on InterCasino, depending on what slot machines you are playing. With Intercasino you can bet per spin for as little as 1p on some of the slots, and minimum bets go up to £1 for some of the others. There is no 'standard' or 'norm' as they have so many slot machines available. Newcomers usually grab one of the attractive InterCasino bonus codes to get a feel of the game before committing, as there are so many options to choose from.
As far as maximum limits go, there are some slots available where players can bet up to £500 per spin, so the maximum is quite big compared to other online casinos.
Available for Mobile Site
Can the Players Use the Slot Machines without Downloading the Casino Software?
All of the slots are playable online, and users do not need to download anything to play the slots for free or if they are betting. You may need Adobe Flashplayer depending on your system, but when you go online to play the slot you will be prompted to download any software or add-ons you need to get it all going correctly.
Can Customers Play Slots without Real Money at InterCasino?
All of the slot machines are available on InterCasino to play just for fun. If you just want to try out some of the games before making a deposit you can do so, and rather than a selection like most casinos offer, all of the slots are playable for free with InterCasino.
Can the Slots Be Manipulated?
InterCasino have a very strict policy when it comes to making sure that players or the operator cannot manipulate the slots. Because the software was updated recently, it makes it even harder for players to manipulate the slots as they worked out on a random number basis.
From the operator perspective, InterCasino do a lot to show they are not manipulating any of their games, and they get audited by various authorities and get payout reports. They also show their payout rates in the help section to give customers transparency.
Are There Any Tips and Tricks for Obtaining Free Spins?
The character games like Superman, Batman and King Kong are the best slots for getting InterCasino freerolls, and when the title character appears you can get ten free spins. The casino also offer various different bonuses for new and existing customers signing up to play the slots.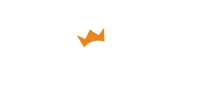 New Customers Offer,

T&C's

Apply
Jackpot of the Day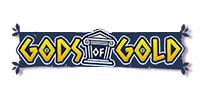 Slot of the Day