The most popular slot machines at Kerching
Despite the plethora of slot machines available, there are three that are proving popular with their customers called Green Lantern, Rainbow Riches and Da Vinci Diamonds. Nektan took a bold move in acquiring Mfuse Limited in 2013, which automatically gave them access to Mfuse's established gaming platform. This allowed Kerching to delve into more ambitious areas of mobile gaming, thus these three games are decidedly different from each other. Da Vinci Diamonds has a memorable component of Tumbling Reels which makes it a standalone feature, in itself.
Most seasoned players are familiar with Rainbow Riches with its renowned bonus rounds and based on the fictional superhero, Green Lantern will activate the bonus bet if playing all the fifty lines that will surely increase the payout frequency.
Kerching's engine room's strength is Nektan
Nektan has made rapid advances in a relatively short period of time, it was formed in 2011 and floated on the London Stock Exchange in autumn of 2014, simply staggering. However, it is sensible in its approach as it focused primarily on providing gaming platforms for mobile. They operate and develop mobile games forming interactive real money, offering white labels trial implementations to established gaming organisations but under strictly regulated scrutiny which allows online casinos to just focus on marketing. Nektan decided to purely focus on just 2 geographical areas namely Europe and North American markets. They have successfully taken the burden off the operators by managing both the front and back office functional requirements.
What are the limits per spin?
Here's a notation to bear in mind that when playing Kerching's slot machines which like many others have what is otherwise known payout cap in maximum terms. So, you need to be aware that when playing any slots that has a cap stake in place, you are basically limited to the potential winnings especially when the bonus game is in play. On Kerching, it's £0.10 for minimum and £100 as the maximum per spin.
Unvailable for Mobile Site
Is downloading the software required?
Things have really changed over the years especially on mobile gaming as you can now play Secrets of Christmas, Cleopatra, Pixies of the Forest, Fireworks and Invisible Man without having to download the software. It fundamentally uses the capabilities of your web browser to launch the game, so there's no waiting around time for Kerching's slot machines.
Can players play without real money?
Yes is the direct answer to the above question, you can sample all the slot machines using the demo option which is free.
Can Kerching manipulate the slot machines?
Most people especially outside of the gaming circle, is certain that online companies can just flip the switch and manipulate their slot machines, you will be pleased to know that this is indeed a myth. Additionally, although some of the tax laws were relaxed in the last decade or so, it is still a regulated industry and the Gambling Commission takes it very seriously. The operator uses the Random Number Generator (RNG) which works on a strict algorithm and as a player, you can try to recognize the symbol working simultaneously to the stop number, to predict the lookup table.
Tips and tricks to get free spins
In reality, it's rather difficult as the Random Number Generator (RNG) is producing several thousand numbers per second, this is indeed a mammoth task to calculate. These numbers are also plotted up algorithmically into the reel stop position and are further divisible. The stops are probably your best bet in trying to obtain free spins. However, isn't it in your best interest that it is all calculated mathematically to offer a fair chance to everyone? Perhaps, a marriage between astrology, inter-planetary observations, metaphysics with slot machines may prove to be a tips option?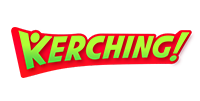 New Customers Offer,

T&C's

Apply
Jackpot of the Day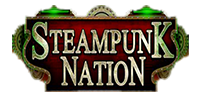 Slot of the Day