Mega Moolah Slot Characteristics
Mega Moolah is a highly dynamic slot game featuring 5 reels and 3 rows set on a safari landscape background. The top-quality graphics represent different wild animals such as an elephant, a giraffe, a monkey, a zebra, and an antelope. The game offers players incredible wins through the 4 Progressive Jackpots including a Mini Jackpot, a Minor Jackpot, a Major Jackpot, and the Mega Jackpot. The Jackpots start at 10, 100, 10,000 and respectively 1 million and keep rising until they're won by lucky gamblers. Players can enjoy high winnings guaranteed by multiple combos and unlock different bonuses such as
Free Spins
or multiples. If you land the Wild Lion you can double your wins. If you achieve a combo of 3, 4 or 5 scatters you'll trigger the bonus game and you can earn up to 15 Free Spins.
Software: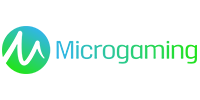 Theme:
Animals
Lines Pay:
From left to right
Bet per spin :
0.25units - 6.25units
Mega Moolah Slot Free Spins
Mega Moolah is a popular game because of the incredible wins available. You can unlock the Mega Moolah Free Spins feature by achieving a combination of at least 3 Scatters anywhere on the reels. Once you get the Free Spins, each win achieved will be tripled. Through this multiplier, the game's base win increases from 75,000 coins to 225,000 coins. However, you cannot unlock the Jackpot Bonus game while you are playing the Mega Moolah Free Spins bonus level. The Wild Lion symbol can replace all symbols of the game except for the scatter and will double your wins. Also, if you achieve a 5-wilds combo on a line you can win a prize of 15,000 coins. The Scatter Monkey symbol will activate the Free Spins game which can earn you up to 15 Free Spins. You can win one of the 4 Progressive Jackpots only after you activate the Jackpot bonus level.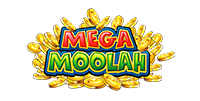 Stars Mega Spin, Matchday Millions, Crystal Millions
Jackpots Available for Mega Moolah
Mega Moolah online slot game features 4 Progressive Jackpots including the Mini, Minor, Major, and Mega Moolah Jackpot. The Jackpots are activated randomly and the higher your bets are the closer you can get to winning the Mega Moolah Jackpot prize which can run into millions of GBP. Each real money bet on Mega Moolah can range from 0.25p to £6.25 per spin. Any spin of the reels can earn you big wins. However, when you trigger the Jackpot Bonus game you can win any of the 4 Jackpots offered by the progressive slot machine. A wheel appears on the screen and its split into 4 sections. The Red section applies to the Mini Jackpot, the orange section to the Minor Jackpot, the Yellow section to the Major Jackpot and the White section to the Mega Jackpot. The wheel includes more red and orange sections than yellow (3) or white (1).
Special features and Mega Moolah slot Video review
Free Spins :
3 Monkeys start 15 free spins
See the game in action here
How to Play Mega Moolah on My Mobile
You can play the game on your mobile device anytime you feel lucky. By just accessing your online browser and signing into your online casino account you can choose the game from the casino's library and begin playing. The instant-play feature integrated into the game means you won't need to download any other software onto your mobile device to enjoy an amazing gamble. The game's mobile version was developed and released back in 2012 and has been the preferred version for gamblers worldwide. It's easy to use and very accessible. Anytime you feel that Lady Luck is on your side, simply tap into your online casino account, make a deposit and enjoy playing Mega Moolah. Even when you're playing on your mobile device you can access various bonuses such as Free Spins offered by your favourite online casino. You can use these bonuses to wager on Mega Moolah without risking any real money of your own.
Tips and Tricks to Win at Mega Moolah
When you're playing Mega Moolah you should be completely focused on the objective. Without having a detailed plan in mind you're just planning to fail. You can check any Mega Moolah Review to study other players' strategies and adapt them to your own. Although the progressive jackpots appear randomly on the screen, you should still spread out your bets to increase your basic wins which can boost your bankroll in record time. However, the higher your stakes, the more chances you have of winning the Mega Moolah ultimate Jackpot. Because discipline should be your focus, you should set a budget and stick to it. Whether you're a high-roller or not, freebies are important and can help minimize any losses. You should check what
bonuses and Free Spins
are available at your favourite casino and use them to wager on Mega Moolah. Also, before playing the game you should check the paytable in the Help Section of the game.
Main Symbols in Mega Moolah
Mega Moolah's main symbols include various wild animals such as the buffalo, giraffe, monkey, zebra, ibis, and lion. The lower value symbols are standard cards ranging from 10 up to the Ace. The Wild is a lion which can substitute all other symbols except for the Scatter to help you achieve winning combos. Also, if you land the lion you can double your wins. The Monkey Scatter can trigger the bonus game. If you land 5 Scatters, you'll unlock the Free Spins level during which you can earn up to 15 Free Spins and triple any wins achieved. The amazing graphics of the symbols are spread across 5 reels and 4 rows which offer incredible wins on 20 pay lines. Although the Jackpots can appear anytime during your play, the game's symbols can help you boost your bankroll in record time.
Lion
2
x 15
3
x 125
4
x 1500
5
x 15000

Elephant

Buffalo

Giraffe

Zebra

Antelope

Ace

King

Queen

Jack

Ten

Monkey Scatter
Lion Wild

monkey
FAQs About Mega Moolah
Which Software is Behind the Game?
Mega Moolah is powered by Microgaming which is one of the world's big players in the online gaming software industry. It's one of Microgaming's famous games which has helped gamblers worldwide become millionaires. The developer has integrated strict security software and random generator numbers systems to guarantee complete fairness of the amazing payouts.
What Is the Winning Percentage?
The game's RTP stands at a high 94% and guarantees great wins for all players who wager on this slot machine. You can set your bets to suit your preferences and secure astonishing wins anytime you spin the reels. The 20 winning pay lines and the multiple bonuses and combos available contribute to increasing your bankroll as soon as you hit the Spin button.
How Many Winning Lines are there?
Mega Moolah features 20 winning lines spread over 5 reels and 3 rows. Whenever you wager on this slot machine you can unlock different bonuses and Free Spins or even land the Mega Moolah Jackpot. The Wild not only helps you achieve winning combos but also doubles your wins. The scatters activate the Free Spins bonus game during which you can triple any wins.
What Is the Potential Maximum Win?
Because Mega Moolah is a progressive slot machine, the maximum win offered by the 4 jackpots increase exponentially. Whenever one of the jackpots is won, it restarts and continues to climb until the next winner claims it. Mega Moolah's ultimate Mega Jackpot offers players the chance to win millions of GBP even when wagering the minimum allowed amounts.