Which are the most favourite slot machines at Spinit?
On Spinit's website there is a tab to click on called popular. This will take you to the most popular slots, at any specific time. Here are a few examples of popular slots at time of writing (November 2016).
Motorhead Slot – An explosive rock and roll introduction takes you to some fun slots. The background has guitars and speakers in the background, plus you can choose rock mode, which allows music to play as you enjoy the slots.
Lady of Fortune Slot – A mystical looking slot machine with lucky charms as the slots, and calm, relaxing music in the background.
Secrets of Atlantis Slot – A water theme with jellyfish, crabs, mermaids and oysters as the slot machine symbols.
The three above are just a very small sample of what you can play at Spinit.
Which casino software does Spinit use for the slot machines?
Spinit uses Flash software which is great as most computers should accept it. There is also no need to download software to your computer, in order to play in the online casino.
What are the limits per spin in Spinit?
The limits vary between each slot machine game. They can be as little as £0.02 per spin and up to £10 per spin. It is clear when you click into each game, what these limits are. Customer support is also on hand 24/7 to answer any queries.
Each slot machine you play will have a level you can choose and a coin value. At the bottom of each slot, you will see exactly how much you are betting per spin. When you begin you will automatically be set on the minimum amount, so you can then increase to what you need.
Available for Mobile Site
Can players use the slot machines without downloading the casino software?
Yes, there is no need to download any software to play the slot machines at Spinit.
Can customers play on the slots without real money?
The majority of the slot machines at Spinit will have a 'play for fun' option. As you hover your mouse over a specific game you will see this option. Playing the slots for fun is exactly the same as playing them for real. They are the exact same game, with the same music and effects. The only difference is you are playing them for free, so you will not be able to cash out any winnings.
Can the slots be manipulated?
No, the slots at Spinit cannot be manipulated. They all work on a random number generator, so every single customer will have the exact same chance of winning.
Are there any tips and tricks for obtaining free spins?
Here are some ways of ensuring you always get free spins.
Check the promotions – Spinit are good at keeping customers aware, of any promotions or free spins that are available. On the homepage there is a tab called 'promotions'. You can click here at any time and find out any welcome offers for new customers, and also promotions for existing players.
Offers by email – You can sign up to receive offers by email. This is done by adding Spinit as a contact, and there are details on how to do this on the website.
Game of the week – There are regular free spins to be had, on the game of the week.
Spinit has a good selection of slot machines available to their customers. They have a fast and supportive customer service team who are always willing to help. If you want to try some slot machines for free, or using your own money, then Spinit is a good place to visit.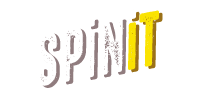 New Customers Offer,

T&C's

Apply
Jackpot of the Day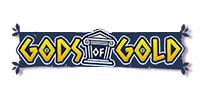 Slot of the Day