Can A Player Obtain Free Spins Without Depositing at PokerStars Casino?
Unlike many other online casinos which require players to part with their own cash before being entitled to a bonus and subsequent bonus winnings, PokerStars Casino occasionally provides new players with a Free Play Bonus that can be used across a variety of games. When live, the free play bonus of this operator provides players with £10 credit that can be used on a selection of popular slots at PokerStars Casino without having to part with a single penny in the process, making it a very lucrative and risk-free venture.
Are There Free Spins That Can Be Played After Making A Deposit?
PokerStars Casino has in the past offered a lucrative free spins bonus as part of its Pokerstars casino bonus. However, they have no current welcome bonus with or without free spins.
At PokerStars Casino Can A Player Use The Slots Without Using Money?
In addition to promotions like the no deposit welcome bonus and the Stars Rewards scheme, players can occasionally benefit from short-run promotions that offer free spins on certain games. However, these are infrequent and once a player has registered and used up their free spin welcome allowance, they'll almost always have to use their own funds to play and win in some shape or other. However, there are some ways to get around having to fork out actual money to enjoy playing slot machine games online at PokerStars.
Any of the slots at PokerStars Casino can be enjoyed for free when playing in trial mode. Admittedly, you can't pocket any 'winnings' that might arise during play in trial mode, but players can still enjoy playing while becoming familiar with the inner workings of individual slots, particularly the variety of pay lines and bonuses on offer.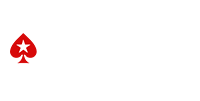 Is There A Requirement To Install PokerStars Casino Software To Use The Free Spins?
There's no need to download any specific software to either play slot titles online at PokerStars or to enjoy any free spin allowances. However, it's worth noting that you'll have to access different parts of your player account in order to keep an eye on any free spins accrued. Any winnings accrued from using a free spins bonus will be visible in the column labelled 'Winnings Pending', which is found by clicking on the tabs 'My Stars' and 'Free Spins'.
For those playing via a desktop client, the My Stars icon is visible on the right-hand side of the screen, while with the mobile client, it's visible at the base of the screen. If playing via web browser direct through the website itself, this section will be visible on the left-hand side of the screen after clicking the 'Account' tab.
Are Players Required To Use Bonus Codes In Order To Play The Free Spins at PokerStars Casino?
Bonus codes form an integral part of Pokerstars Casino bonus offers, so players need to see the promotions page.  Alternatively, there are demo modes on a selection of slots at PokerStars Casino.
Can Players Use Free Spins On All Slots At PokerStars Casino?
This all depends on the bonus in question. If with the welcome bonus for new customers, any bonus credit added to an account can indeed be used to play on any slot machine. The only limitation here is that the bonus carries an expiry date. However, other bonuses at PokerStars Casino don't offer the same level of flexibility. With the Stars Rewards scheme, free spins are usually only allowable on a select few slot games carried by the operator. That being said, these titles are usually among the most popular offered by the casino operator, including games like Millionaires Island and Stars Mega Spin.
An Overview Of The Free Spins Offer At PokerStars Casino – Conclusion
On balance, the bonuses at PokerStars Casino are impressive enough and provide both first-time players and existing customers of the operator easy ways to win without spending a fortune. Free spins allowance with deposit bonuses provides you with plenty of ways to win without a serious financial investment. Also, the My Stars Rewards Scheme is worthwhile enough to opt-in to but doesn't offer the same level of variety, both in terms of applicable slot titles and investment requirements.
The Positives Of The Free Spins Offer of PokerStars Casino
Lucrative free spins with deposit bonuses.
My Stars reward points can be used on some of the most popular titles online.
Pop-up alerts and automatic prompts provide customers with a convenient way to keep track of available bonuses, negating the need for bonus codes.
The Negatives Of The Free Spins Offer Of PokerStars Casino
Free spin bonuses have a fixed expiry date and are limited to 30 days after acceptance.
My Stars reward scheme is limited to a handful of slots at any one time.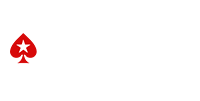 Stars Mega Spin, Matchday Millions, Crystal Millions
New Customers Offer,

T&C's

Apply
Slot of the Day