Most Popular Sky Vegas Casino Slot Machines
Players have varying interests and the games which are available reflect that. The most popular slots on Sky Vegas Casino cover sports, travel, movies and treasure hunts. The top 3 slots are:
Rainbow Riches
Genie Jackpots
The number of lines available with each slot varies. Some of the slots are nine line slots while others go up to 20 lines. Genie Jackpots, Cleopatra and Rainbow Riches can all give you up to 20 winning lines each time you spin. With some games, you can stake as little as 1p or go up to a maximum of £40 on each win line. Rainbow Riches has a jackpot of £200,000.
Sky Vegas Casino Slot Software
Sky Vegas Casino uses the best software for their slot machines. Players who use their slots on mobile devices get high quality graphics and fast response times. The instant flash play version of their software does not have to be downloaded onto a computer for you to play slots.
They rely on Orbis Tech and other providers for their excellent browser-based slot software. Software providers include: International Gaming Technology (IGT) CORE Gaming Novomatic WMS NetEnt Microgaming
IGT is known for its versatility and is highly regarded as an online slot software because of its clear in-game audio as well. Licensed slots which are powered by IGT include Fantastic Four, Call Of Duty and Deal Or No Deal. Sky Vegas Casino also uses OpenBet to support the mobile slots that they offer to players.
Maximum And Minimum Limits For Spins At Sky Vegas Casino
All slots at Sky Vegas Casino have a different minimum and maximum limit. The rules of each slot machine that you plan to use will state clearly what your minimum and maximum bet may be. The rules and accompanying bet limits are usually displayed on screen once you select the game.
For example, for the popular Cleopatra slot machine, the minimum bet size is 2p. The maximum that you can place on a bet is £12.50. If you choose to bet the maximum, £12.50 would be placed on every line available with the game. Since Cleopatra has 20 lines, your total maximum bet would be £250. Once you enter the information for your wager and press Play to start the game, your can view your account history to be certain that your wager has been accepted.
Using The Slots Without Downloading Software
It is not necessary to download any software when you want to use the slots at Sky Vegas Casino. All of the slots can be played in any browser of your choice, whether you are using your computer or a mobile device.
Available for Mobile Site
Playing On Sky Vegas Casino Slots For Free
You can use Sky Vegas Casino Slots in either free play mode or real play mode. With real play mode, you can collect real cash when you win. With free play mode, you don't risk your cash and have a chance to see how well your strategies for the game produce results for you.
During the play of each game, you will have a chance to win additional free spins where you use real cash on each spin. In some games, wins during free games are multiplied even more. For example, with Lucky Lady's Charm, any win during a free game is multiplied by three automatically.
Manipulating The Slots As An Operator or a Player
Players often worry that it may be possible for operators to manipulate the slots and affect their winnings. Likewise, there are some players who wonder if it's possible to manipulate the slots to their advantage.
Most slots on Sky Vegas Casino have a very high Return To Player (RTP) average. For example, the RTP of Cleopatra is 95.13%. This is evaluated by an independent third party. If a player or the casino tries to tamper with a game while it is in progress, it is likely to cause a malfunction. A malfunction will void the game immediately.
The online casino has contracts with software providers that are required to ensure that their software cannot be cheated by either the operator or players. All slot machines are subjected to and must pass stringent quality tests prior to their release in the online casino. If you are caught even attempting to manipulate the slots or a bonus as a player, that action will lead to exclusion from Sky Vegas Casino.
Tips And Tricks For Obtaining Free Spins
When playing slots such as Rome and Egypt or Lucky Lady's Charm, there are ways to increase the likelihood that you will get free spins. In some games, free spins can trigger additional free spins. However, in others, it is hard to get additional free spins while you are playing because the symbols that will trigger the free spins aren't there. It is better to stick with games that allow free spins to be re-triggered, if you want as many free spins as possible.
Selecting games that will re-trigger free spins helps. You should also look for games that offer a larger number of free spins. Some games may offer 7 free spins while others provide players with as many as 15 free spins. Some games, such as Wolf Run, also make it easier for you to get free spins as you progress through the game. Wolf Run is one of several Sky Vegas Casino Slots that allow re-triggering and you could potentially win 255 free spins.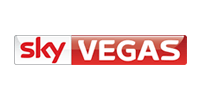 New Customers Offer,

T&C's

Apply
Jackpot of the Day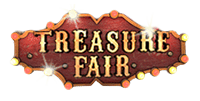 Slot of the Day