Book of Ra – how to play
First-time players of Book of Ra online slot shouldn't have too much trouble getting to grips with the basics and Book of Ra tricks. This 5-reel slot follows the same basic game mechanics as most pokies, with fewer paylines and straightforward bonuses meaning there's not a huge amount of to remember. Players simply wager their bet before each spin (this can be as little as £0.10, and as much as £400) and then await the result. You'll need to match three or more of any symbol on the reels in order to trigger a winning payline, whilst landing more yields even more lucrative returns. There's several main symbols to look out for – Book of Ra, Pharoh, Scarab, Explorer and Statue, with additional hieroglyphs that stand in as substitutes. You can also land lucrative free spins if you trigger a winning combination.
Book of Ra – understanding the paytable
Depending on which symbols land on the reels, you'll bag a different jackpot. Steady betters can still score big even with tiny wagers, but those willing to go all out can score up to a million in jackpots. The paytable is relatively simple and easy to understand. The following explanation is worked out by betting on a single line, with the minimum possible bet per spin. Landing 5 Explorer symbols in this manner will see a return of 5000, landing 4 will get you 1000, 3 will get you 100, and 2 will net you 10. Landing 5 Book of Ra symbols will net 200, 4 Book symbols will get you 20, and 3 Book of Ra symbols will get you 2. The Pharo symbol is particularly lucrative, with 5 matching symbols on the reels landing you 2000, 4 matches landing you 400, 3 matches giving you 40, and 2 matches netting you 5. The scarab symbol secures you 750 if you match 5, 100 if you match 4, 30 if you match 3 and 5 if you match 2. You can substitute hieroglyphics into the mix to maximise win potential, while they also carry their own payouts if you match 3-5 in any given payline.
Book of Ra – important rules to remember
If it's your first time playing Book of Ra or its similar slots, bear in mind a few basics to save yourself the disappointment of thinking you've won big when you haven't. You'll also want to gloss over the summary of the most lucrative symbols if you're opting for autoplay.
The Explorer Symbol and Pharaoh symbols are the big hitters in this game. Land a payline of either and you'll see massive returns on your initial stake.
Remember that the hieroglyphs can be substituted with other symbols on the board. Great for when you need to make up a potentially jackpot sized payline.
Bet small if it's your first time playing. You'll want to judge the variance of the game for yourself, but with a 94% return to player rate, there's a good chance of walking away with a decent sized prize from any online casino.
There's jackpot potential here, with upwards of a million at stake if you bet the maximum wager and land on the most lucrative payline possible.
Tips and Tricks for success with Book of Ra online slot
In it to win it? For best success with Book of Ra, stick to these essential
tips
and strategy steers and you'll fare much better than playing blindly:
Spend your wagering budget wisely. You may think luck is on your side, but it could take hundreds of individual spins before you land the most lucrative paylines.
Make the most of multipliers. You won't find many in this game, but weigh up your options if given the option to gamble.
Opt for the Deluxe version if you want more ways to win. This souped-up version of Book of Ra contains an extra payline!
Choose autoplay once you're feeling a little more confident. You're playing a game of chance, so once you've the budget to wager away freely, there's no point wasting time on manual bets.
Slot of the Day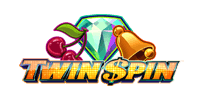 Bonus:
100% Bonus up to 300€ for the first deposit
British traditional house since 1946
Outstanding selection of games
Very good live chat customer support
New Customers Offer,

T&C's

Apply
444024
Visitors have used a bonus