Is it true that Book of Ra pays poorly?
While it's true that Book of Ra pays its smaller pay lines out with more frequency than its jackpot ones, this is true of all online slots and is not indicative of any odds fixing or manipulation by the casinos hosting the game. Compared to most online slots, Book of Ra actually has a fairly high rate of return to players (roughly around 94% for both the base and Deluxe versions of the game). For best success, you'll have to spin for potentially hundreds of times, with widespread wagering to ensure you score a big return on your bets, but as this is a game of chance, you could also potentially nab the most lucrative pay line possible on your first bet. Players need to bet large stakes and land the best pay lines to away with the biggest returns. Betting tiny amounts on fewer pay lines will of course result in smaller returns.
Few casinos offer Book of Ra – why is this?
Book of Ra is a popular slot online and off, while the game can be found in many bricks and mortar casinos. It's one of the most enduring slots out there and is one of the more expensive for casinos to host. Chances are, you won't find Book of Ra at smaller online casinos, as the cost to host such a game is comparatively high. The fact the game isn't available at many online casinos doesn't mean that the game itself is unreliable, or one that doesn't pay out, it's just an expensive one to host and as such, only the popular and successful casinos will be prepared to shell out to host it.
Are there scam strategies and manipulation methods for Book of Ra?
There are no legitimate ways to alter the odds for the game to work in your favour. Simple logic applies to ensure success on Book of Ra. Big bets on wider pay lines ensure you a better chance of landing a successful result and lucrative pay out. Likewise, continued play ensures you more chance of coming upon winning pay lines. Never trust any website that offers you ways to manipulate the odds of winning on Book of Ra. These are scams designed to see you part with your money, or tricks designed for imitations of Book of Ra that doesn't follow the same game mechanics as the actual game itself.
Conclusion – is Book of Ra a scam?
It's common for players to write off online slots as a scam, but there's nothing untoward with this popular Novomatic pokie. Players may feel shortchanged because the game has relatively few pay lines, but like all slots, regardless of how many pay lines there is no offer, spending more time playing will result in more wins. It's an established online slot, so the game is prone to imitation. Some less reputable online sites may be using imitation versions of the game, which is why players should always play at a reputable online casino, with no known history of fraudulent activity. Some sites do have thinly veiled copies of the game on offer, so pay special attention to see if you're playing the original game. Return to player rates and gaming rules can only be counted on for the original Book of Ra game, so make sure you're not paying to play a poor imitation.
Is Book of Ra a scam – summary
Book of Ra is one of the oldest slots out there, so it is prone to imitation. Make sure you're only ever playing through a reputable casino.
The game has a relatively small number of pay lines (9 in the original version of the game, 10 in the Deluxe version) this means that there's more variance while playing, but not that there's no chance of winning.
Slot of the Day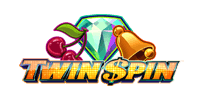 Bonus:
10 Free Spins on Age of Gods
Fantastic New Customer Bonus
Lucrative No Deposit Free Spins Offer
Easy to Navigate Website; Multilingual Customer Support
New Customers Offer,

T&C's

Apply
368348
Visitors have used a bonus